Penang Lady Cries and Begs Elderly Man to Release Cat Instead Of Killing It
We've seen countless cases of animal abuse, where the perpetrators are never approached or confronted. Sometimes that's because either no one is around and the incident was caught on CCTV, or there is a reason to fear that the perpetrator is dangerous.
Hence, this is why we believe this woman deserves a special thank you, in acknowledgement of the fact that she confronted and saved a cat from someone who was about to allegedly kill it.
The Malaysia Animal Association took to their Facebook page to showcase a video of the woman, confronting an elderly man who is suspected of killing cats in their area. This incident is believed to have happened in Island Glades, Penang, at 2pm on 17 November. In the video, the elderly man can be seen holding a cat by its hind legs and trying to put it in a plastic bag.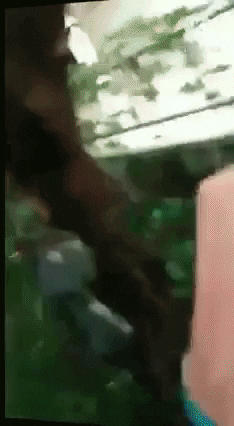 "You've been killing all the cats! I'm going to report you if you don't give it to me. Give it to me!" the woman can be heard confronting the man as she insisted in tears that he give her the cat.
The post stories the incident:
"A stray cat was severely injured after it was suspected of getting shot with an air-gun. Two shots were fired based on two bullet holes on the cat's body. The cat was rushed to a nearby veterinary clinic by a witness who saw the incident. The witness had argued with the suspect who can be seen trying to hurt the cat and she urged the perpetrator to release it. He finally complied with the witness's insistence and the cat was immediately sent to a nearby vet."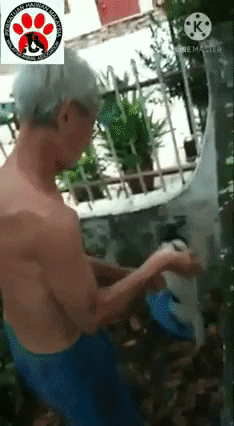 After she had insisted and cried for him to give her the cat, he finally gives in and hands her the poor kitty, who meow-ed weakly due the painful injuries inflicted by the elderly man.
The cat is reportedly in stable condition despite the severity of the damage. Doctors are monitoring the cat closely to ensure that it survives.
As for the elderly man, it is unsure as to how many cats have been killed by his hands but the Malaysia Animal Association ensures that the authorities have been informed and will be investigating into this matter.
Kudos, to the woman in the video. Animal lovers everywhere are rejoicing thanks to your bravery.
What do you think about this? Let us know in the comment section.
Also read: Brave Little Boy Risks Own Safety To Save Kitten Stuck In Monsoon Drain