M'sians Have The HIGHEST Diabetes Rate in Asia, 7 Million Will Be Diagnosed by 2025
It's no surprise to anyone that Malaysia is a food haven but with the abundance of good food around us, have we become unhealthy? As of now, around 3.6 million Malaysians are confirmed diabetics, the HIGHEST RATE IN ASIA! We have surpassed countries like India and China, which are not only bigger but also have a much bigger population size. Malaysia Boleh? By whatever measure we can think of, these statistics are extremely scary.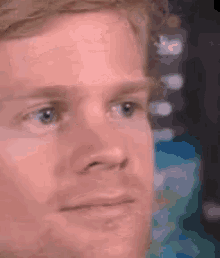 If you think that's scary, what's scarier is that many are actually unaware that they even have this disease. And by 2025, SEVEN MILLION Malaysians are expected to have diabetes. According to Non-Communicable Diseases deputy director, Dr Feisul Idzwan Mustapha, for every Malaysian that's diagnosed with diabetes, another one is yet to be diagnosed.
"The proportion of those undiagnosed with diabetes is high in Malaysia because despite availability and accessibility of health screening, many Malaysians are not getting their health screened."
He told The Star that while diabetes doesn't present any symptoms for many years, all you need to diagnose it is a simple finger-prick test.
To help curb this problem, Novo Nordisk (the company that produces half the world's insulin) international operations executive vice president Maziar Mike Doustdar has collaborated with the Healthy Ministry on the Sama-Sama project. The aim of this project is to educate family members on diabetes management and its prevention. The project will go through for a trial year first with patients being picked through four public clinic at Putrajaya. Why Putrajaya? Well, besides having the highest number of diabetic patients in the nation, it also has the best infrastructure.
To Malaysians out there, it's time we do something ASAP! Diabetes is no joke and we've got to start making some changes and sacrifices.
Also read: 27yo M'sian Woman Tried All Viral Food Trends, Gets Diabetes & Can't Work Due to Loss of Sight