M'sian Model Posts 26-Minute-Long Apology Video For Harassing AirAsia Staff In Rude FB Post
Like us on Facebook for great stories daily!
Listen to this post:
A few days ago, Malaysian model, Sabee Chin made a Facebook post complaining about the way she was treated onboard an AirAsia flight. However, netizens criticised the star instead because the videos she uploaded only revealed the local celebrity unnecessarily harassing the air flight crew for following basic protocol. If you haven't read that article yet, you can do so here.
Now, the model influencer has posted a 26 MINUTE long video on Facebook, detailing what "actually happened". While she said she wanted to "apologise" for her actions, she also felt the need to explain herself and justify why she did what she did.
我做错的事我已道歉了,接下来就交给AirAsia 处理吧。我希望天会还我一个清白。谢谢🙏🏻支持我的人我很感激,但真的不用帮我在留言反抗,我担心你们也会受到影响。真的谢谢你们 谢谢🙏🏻 我会记在心里的❤️

Posted by SaBee Chin on Wednesday, October 23, 2019
For those of you who don't speak Mandarin or TL;DR the video, here's a quick summary of Sabee's 'apology'.
The video starts off with the model saying that while she intends to apologise for her actions, she will also be explaining herself and she won't be apologising for things she feels are unnecessary. Uhm, ok. 
Before launching into the whole business, Sabee takes a quick moment to subtly shade her haters, saying that from the incident, she now knows who "her real friends are."
She then starts off by saying that the flight was allegedly already delayed as it was supposed to take off at 10pm, but they only managed to fly at around 12am. As she was waiting for the plane to take off, the star supposedly fell asleep and only woke up at around 2-3am in the morning, when she felt an unbearable desire to relieve herself.
Sabee then admitted that she shouldn't have waited till then to use the toilet as the flight staff had already said everybody needs to be seated for landing. However, she repeatedly insisted that she fell asleep throughout the entire flight right up until that point. She continued to say that when she was waiting behind another passenger to queue up for the toilet, she saw the flight stewardess at the side busily packing things in the front as she hastily wanted everybody to sit for landing.
She then asked the stewardess why the person inside the toilet was taking so long, to which the flight staff allegedly replied, "Can't you see the sign says it's occupied? When this sign comes on, it means you have to go back to your seat because we're landing. The toilets are locked and can't be used."
The star then said she was desperate, so she tried to bargain with the stewardess, supposedly asking if she could go to the toilet really quick and head back to her seat afterwards. However, the stewardess stood her ground as she had to follow the flight procedure and repeatedly insisted that Sabee and the other passenger had to go back to their seats.
The agitated influencer then angrily asked her audience how she was expected to wait for the plane to land before she relieved herself. She said, "I'm not a god. The plane would take another half an hour to land. You can't expect me to wait for that long."
She then justified the uploaded videos of her harassing the stewardess by saying that she didn't want the video to go viral, she just intended to send it to AirAsia as evidence of her complaints that the staff were rude to her. She continued to say that she took her phone to record the stewardess, demanding the flight staff to repeat what she said. The flight attendant then allegedly tried to take the phone from the noisy model, which Sabee specifically highlighted to accuse the stewardess of "starting it first".
"I'm a customer. I paid for my flight. How come you don't let me use the toilet?"
She then pleaded with her audience to understand what they would do if they were in her shoes.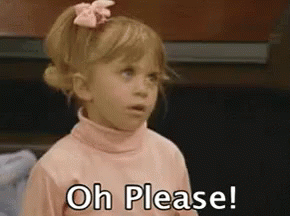 But that's not all. Sabee then accused the air stewardess of blocking her path when she wanted to return to her seat. She said the stewardess supposedly demanded that she delete the videos she took, which the model refused to do because she intended on reporting the flight staff. She then pushed the attendant aside, claiming that she was just "following instructions" to head back to her seat.
She then said the stewardess exclaimed loudly that the influencer pushed her, but she waited for the plane to land before dealing with the situation.
When they finally landed, the model claimed that the flight attendant pulled her aside and asked Sabee to admit that she pushed her, to which the model simply said, "You got CCTV on the plane right? Why do you need me to say what I did?" She then said she was escorted by security personnel off the plane who allegedly "threatened to use the taser on her if she continued to not comply by the rules."
The model then decided to diplomatically conclude that everyone was at fault here, including herself. Of course. She then busked in a moment of self-pity, lamenting that "when I do something good, nobody sees it but when I accidentally do something wrong it goes viral."
Sabee then ended the video by saying that the only reason why she posted the video was because she needed evidence that she didn't push the stewardess, she was allegedly repeatedly threatened, and the staff apparently tried to take her phone and tase her. While there was a brief moment where she admitted she could've worded her post better (hence, why she took it down), she immediately proceeded to accuse her own audience! "Why are you attacking me and not the other passenger who was doing the exact same thing?"
The star said she's still waiting on AirAsia's statement in response to the whole incident. Phew, what an APOLOGY! What do you guys think about it? Let us know in the comments below!
Also read: M'sian Model Tries to Viral AirAsia Staff Who Didn't Let Her Use Toilet Before Landing, Gets Schooled by Netizens
Like us on Facebook for great stories daily!