Mental Health Matters: Malaysian Takes Stand For Students Stuck On Campus With Suicidal Thoughts
All things set aside, this pandemic and the preventive measures taken by our country has not been easy on anyone. Whether it's front liners, labourers, students, employees, the homeless, the poor, whoever it may be, there has been an impact on each and every person. So it is in times like this, we must learn to be compassionate and empathetic to anyone going through a hard time, because if not now, then when?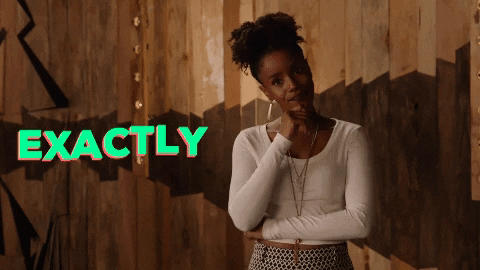 Since the enforcement of the MCO, many university students have not been able to go back to their hometowns or families, and for many the loneliness and longing to be with loved ones during this very scary time, has pushed them to having depressive suicidal thoughts.
This user on Twitter, decided to talk about it and about all the backlash students of those nature have been receiving. This is a little of what he said:
'University students are weak, they want to kill themselves because they can't go home'.
"Wow, how easy it is for you to say that to those that are stuck in their universities because you got the chance to go home, to hug your parents. What about them? Try to put yourself in their shoes, how do you think you'd feel? How's their lives? When it comes to being healthy, you say wash your hands, wear face masks, etc. But what about when it comes to mental health?
You belittle those that are struggling to keep negative thoughts at bay, whilst being cooped up alone in college/rented home. Before you make any comparisons, look at the situation first, we're amidst a plague. They're worried about their families back home. Their families are heartbroken from their children being so far away.
With pride, our PM said "we look after us". But how is that when we can't even attempt to look after our own mouths to ensure we don't hurt anyone's feelings or emotions? When an artist talks about mental health, depression, it's so easy to support them. But when something like this arises, we discriminate and say hurtful things instead.
I'm just asking you to put yourself in their shoes. It's best we sit quietly, show support and say positive things, to help not only those battling Covid-19, but those that are also battling themselves, loneliness, depression, stress and every other mental illness out there. There is no need for comparing."
"Pelajar IPT lembik, nak bunuh diri sebab tak balik."

Wah, kau bolehlah 'sedap' kata mereka yang terkandas di U macam tu, sebab kau dah sempat balik, dah peluk mak ayah sendiri. Mereka?

Cuba letak diri sendiri kat tempat mereka, apa agaknya yang kau rasa, how's their life?

— A Mirul Syafiq (@ASPM1997) April 12, 2020
The post of course garnered a lot of feedback. There were many disagreeing with his stance and making comparisons about how others are facing a much worse fate, while others understood the message he was trying to send.
Dealing with mental health is not something small or dismiss-able, and comparing situations should never be the solution. It is a hard time for us all now and instead of taking each other down, we should do what we can to bring each other up.
As a matter of fact, in an article by World of Buzz two weeks ago (1st April), after the first seven days of the MCO, Befrienders KL (an organization aiding with mental health issues), received an increase of 13% in calls and 9% of those were due to MCO and Covid-19. Which goes to show just how real this situation is, and how some people just need a little extra support.
There's always more than enough goodness to go around and understanding someone, without disregarding what they're feeling doesn't bring any harm. With that, let us learn from this so that we can become more positive people, especially during this very negative time, and feel for all those that have been badly impacted by the ripple-effect of Covid-19.
To all those students dealing with this, hang in there, you got this and it will be over soon enough. Feel free to reach Befrienders KL if you ever need someone to talk to. 
Website: www.befrienders.org.my 
Social media handles: @BefriendersKL
Also read: 80-Year-Old Hawker Wife And Husband Donates Their Rm152,000 Life Savings To Thai Hospitals