Malaysian "Genius" Claimed Toothbrushes Not Halal Because They Are Made From Pig's Hair
Have you ever read something so ridiculous, you considered ending humanity for it's stupidity? Well, unfortunately we can't and we can only hope for the best.
In one recent case, a Malaysian shared his experience of shopping in a Watsons branch located in Aeon Tebrau, Johor. In his post, he mentions how he chose an Oral-B toothbrush and was about to pay at the cashier when the person behind the counter told him to choose a different brand, because apparently, Oral-B's toothbrushes used pigs' hair for the brush.
The man then went back to the aisles and chose a Colgate toothbrush instead, but another staff told him that all toothbrushes that contain the word 'bristles' are non-halal.
Surprised, the guy decided to do a really quick and light research on what bristles are. When he read through Wikipeadia, he was shocked to find that the description of bristles meant 'stiff hair or feather on an animal such as pig'.
He then decided to post up a PSA to the whole Malaysia, warning them to be careful of toothbrushes as he questioned the halal-ness of toothbrushes and wanted authorities to investigate.
"The question is, were toothbrushes halal all these while? I ask of JAKIM authorities to investigate all the toothbrushes in the market right now."
In about 5 days, this ridiculous post went viral with over 1.5k shares by many worried netizens (yes, more than 1.5k people actually believed in his story!!). But luckily for us, most Malaysians are smarter than that. And those who knew better made fun of the original poster.
"Researching for in Wikipedia is smart, but only taking things out of content, it's better you don't (bother researching). Try clicking into the varieties, read closely and understand it."

"Sigh.. The problem with the narrow-minded ppl who did their "research" never bothered to go any further than the first page of Google. Worst still, is the bunch of "smart" Internet savvy ppl who actually believed the post."

"This is one of the reasons understanding English is important…Don't let yourself be veiled by stupidity."
A popular Facebook page caught wind of this issue and decided to make a clear statement.
A lot of netizens continued to chime in to comment about the guy and the haram toothbrushes.
"No wonder I tasted char siew bao when I brushing my teeth this morning. Sedap." – Aleef Ruslan, Facebook

"My goodness.. The level of stupidity is high on this one.. Well.. Its bolehland.. Yeehaa!" – Awangku, Facebook

"Say…… when do they plan to send ppl Mars again? They should send this fella instead." – Winged Jiat, Facebook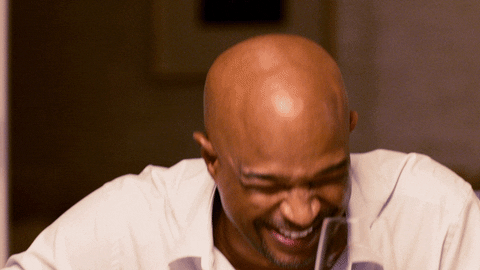 Well, people…you've surely learned something new today right? What are bristles? They are stiff hair or feather. Where can you find bristles? Brooms, brushes, animal hair, etc.
Are all brushes and brooms made from pigs' hair? NO.
Also, never just browse through one page and claim that you've done your 'research'. Yes, I'm looking at you man who claimed 'bristles-are-made-from-pig'.