Large Group Seen Protesting At Batu Pahat Traffic Light With Huge 'Kerajaan Gagal' Banner
The hashtag #kerajaangagal has taken Malaysian social media by storm, as many have taken to their choice of platform to share their discontent on how the current government is handling the Covid-19 pandemic.
Well, it looks like some Malaysians are tired of keeping matters online.
The Otai JOHOR Facebook page took to their profile to showcase a concerning video, where a large group of people can be seen blocking a traffic light with an equally large 'Kerajaan Gagal' banner, as they protested with red, flare-like sticks.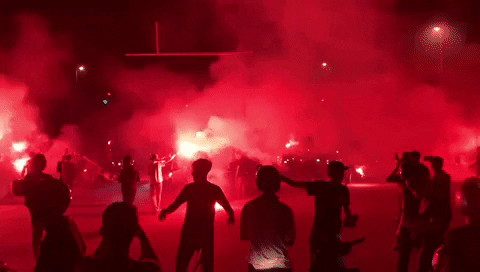 This incident apparently took place in Parit Raja, Batu Pahat, Johor.
At one point in the video, heavy traffic could be seen at a traffic light as the group blocked the road.
It is unsure as to who were the parties involved or what aspect of #KerajaanGagal they were protesting.
You can check out the video here:
Stay tuned for more updates.
Also read: Firecrackers Thrown At PDRM Officers Checking Noise Disturbance At Sentul Flats