K-pop Idols Including Seungri Share Videos of Women Getting Raped in Group Chat
The world of K-pop has been flipped on its head with the numerous sex scandal revelations involving high profile celebrities.
The first incident happened when Seungri, formerly from Big Bang, was investigated by police on Tuesday for prostituting women to businessmen in order to close lucrative deals. He immediately quit his band and announced his retirement.
That led to a string of other allegations to the point where up to this week, at least four Korean entertainers have announced their retirement from the industry.
Celebrities involved and are retiring include Jung Joon-young, a singer and TV host, Yong Jun-hyung from Highlight and Choi Jong-hoon from FT Island.
Shocking group chat messages reveal drugs, rape, and hidden camera sex recordings
The evidence that ties these celebrities together is a Kakao Talk group chat involving all four of the accused among other friends.
In the messages, Jung Joon-young posts videos of him having sex with women (most of whom are female celebrities) without their knowledge. Reports show that 10 different women were secretly filmed.
Here are some of the re-constructed conversations: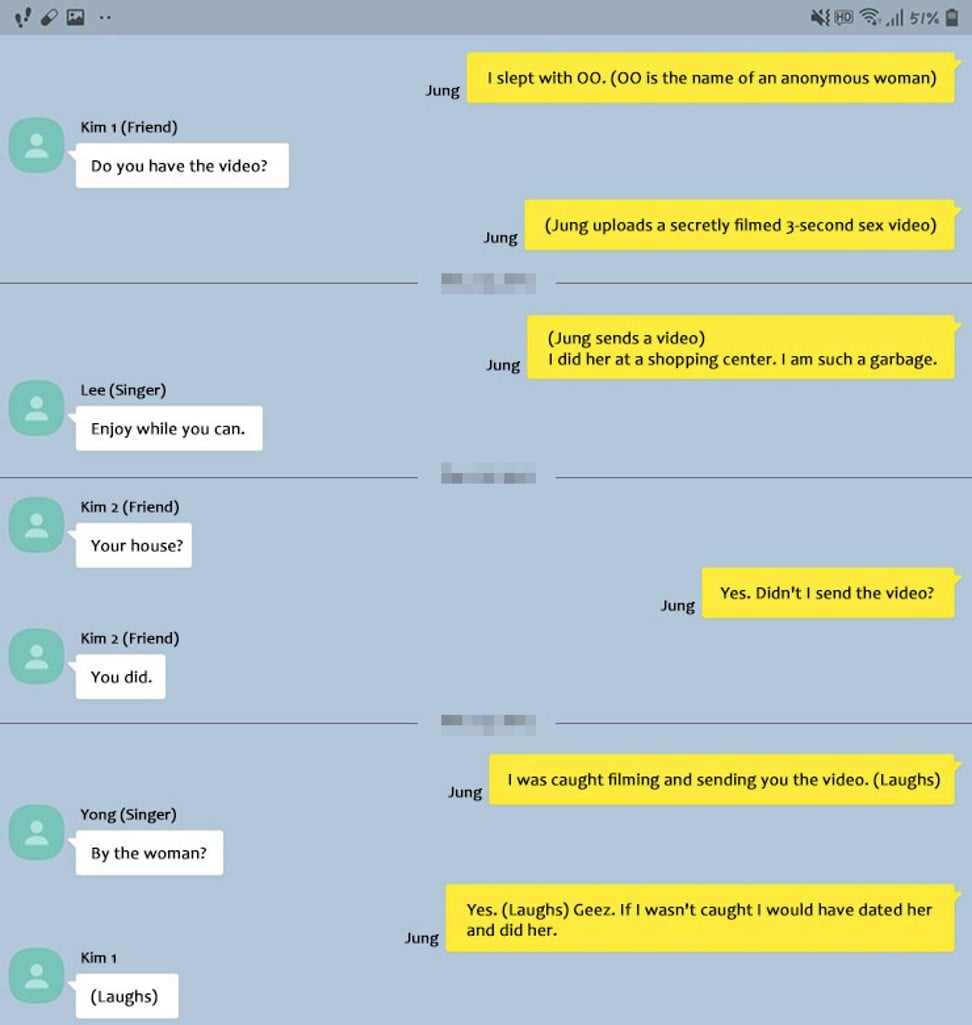 Jung: "I was caught filming and sending you the video (laughs)"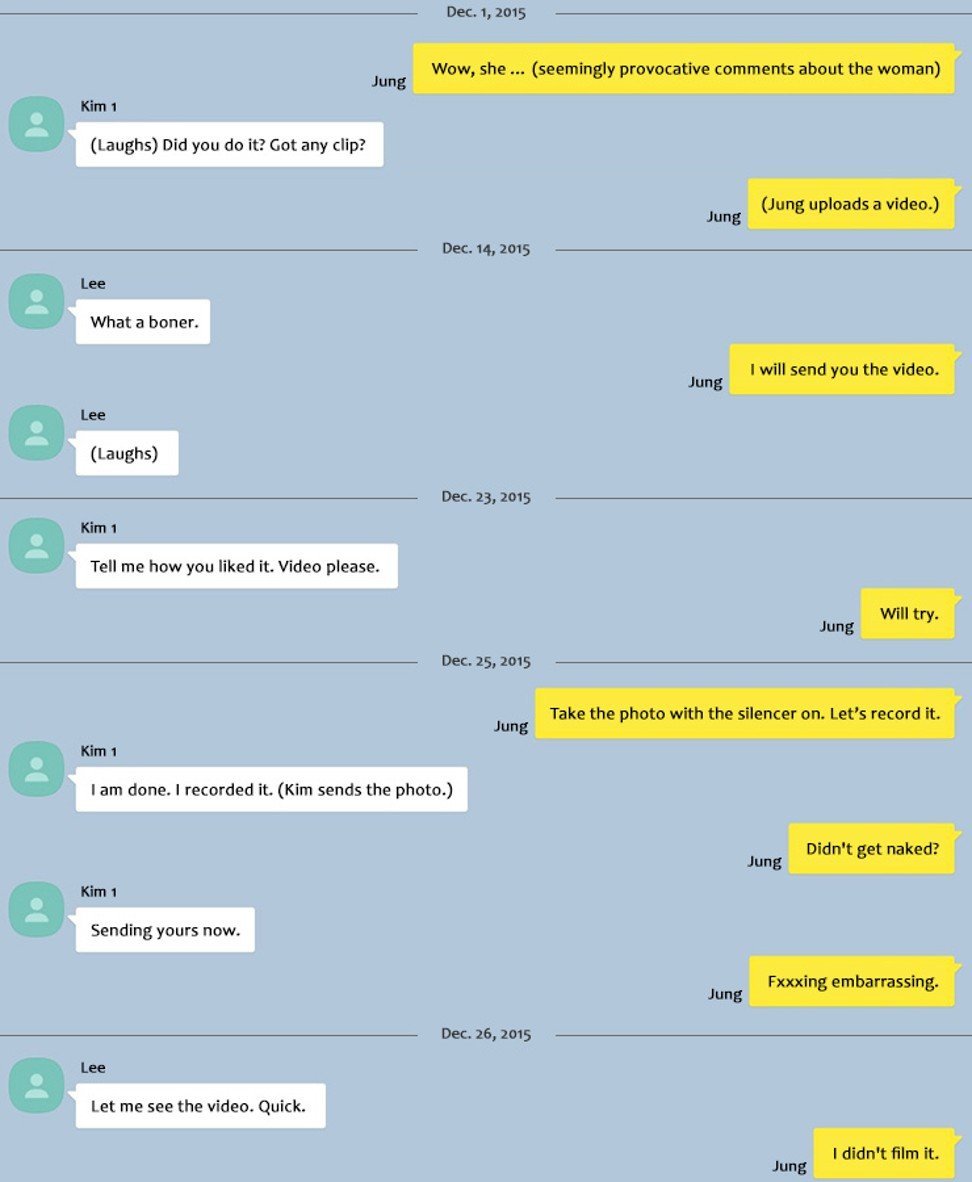 Jung: "Take the photo with silent mode on. Let's record it."
Kim1: "I am done. I recorded it." (Kim sends the photo.)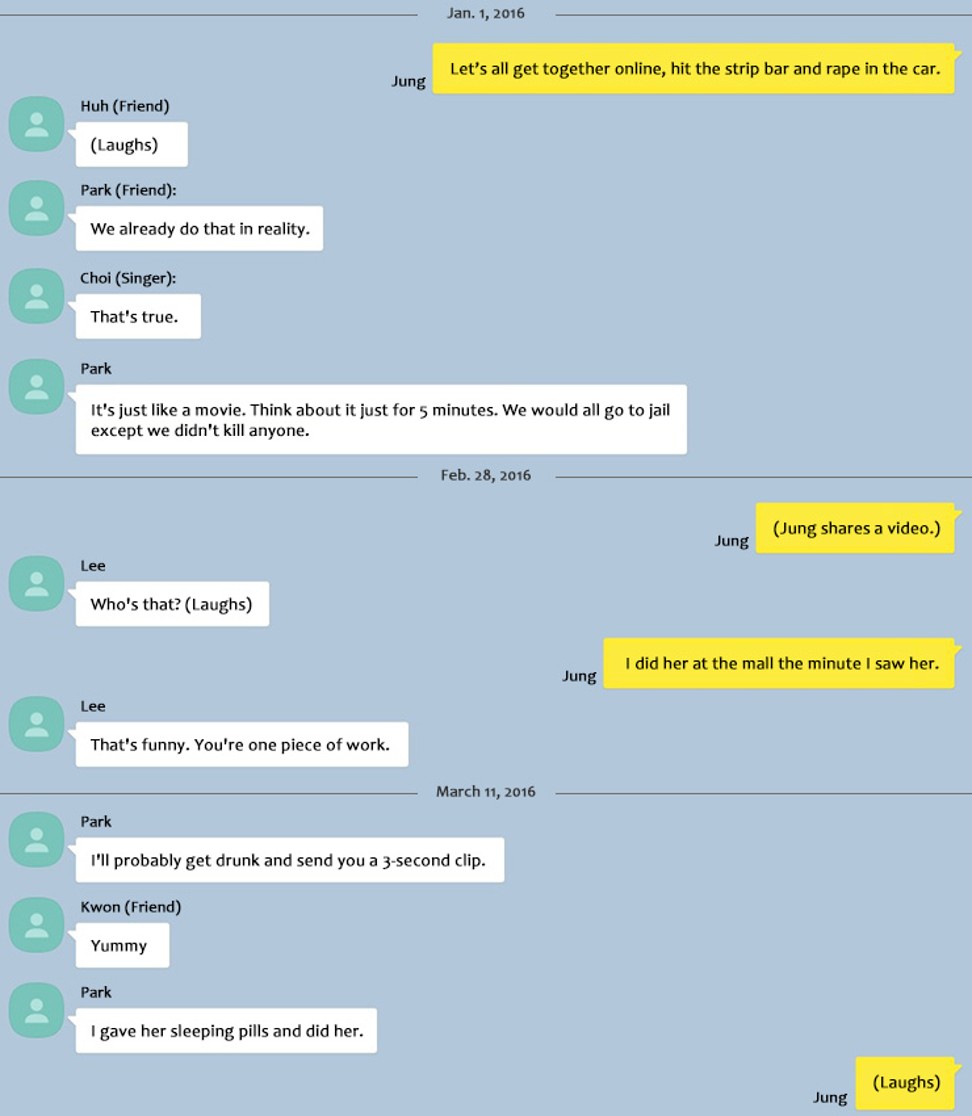 Jung: "Let's all get together online, hit the strip bar and rape in the car."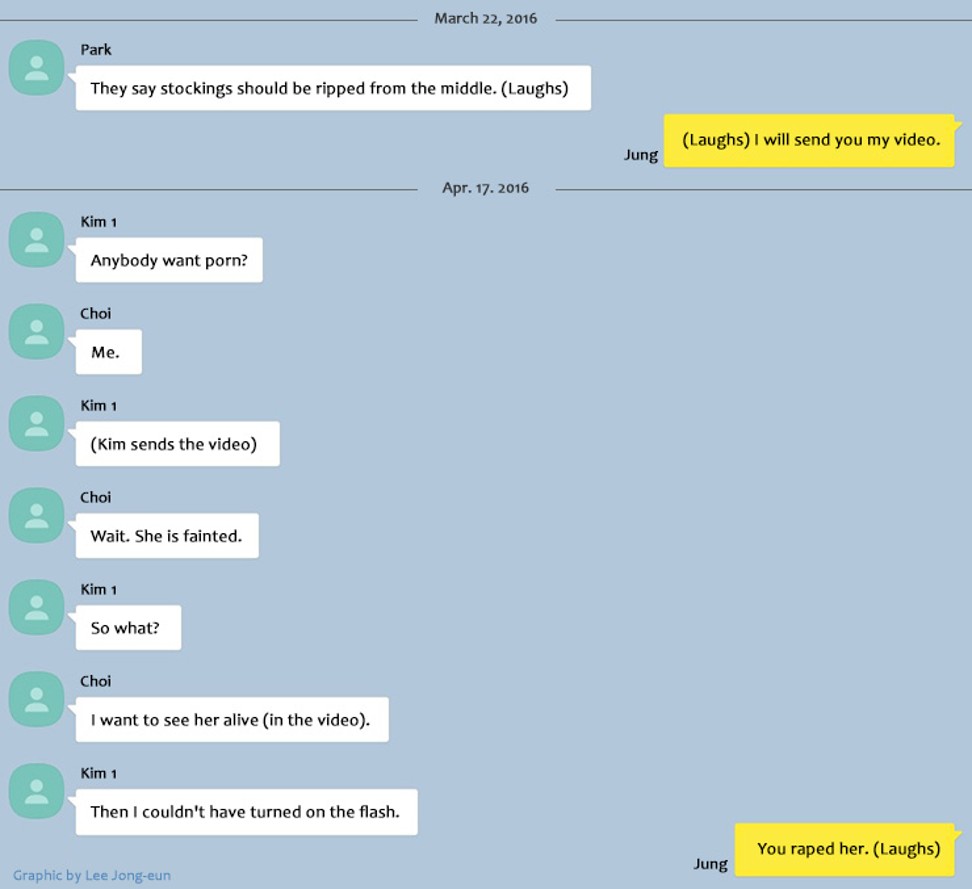 Choi: Wait. She fainted.
Kim1: So What?
Jung: You raped her. (laughs)
Korea has been gripped by cases of women being exploited including over 6,000 cases of secret camera spying. Now that even the K-pop titans who were once seen as untouchable are now falling like dominos, perhaps it's "time for K-pop fans to stop idolising criminals and perverts", as one woman pens.
Screenshots extracted from Korea Times.
Also read: South Korea's Sex Ed Gets Backlash for Being Sexist & Reinforcing Gender Stereotypes