JD Is Having A Warehouse Sale At Starling Mall From Now Until 6th Oct with Prices Starting From RM5!
Calling all sneaker heads! Here's your chance to cop some fresh kicks for unbelievably affordable prices at JD's warehouse sale in Starling Mall.
We're reaching the final quarter of 2019 which means it's time to TREAT YO'SELF! And what better way to celebrate making it through the year than by scoring some new sneakers without feeling like you had to spend your entire bonus to afford it.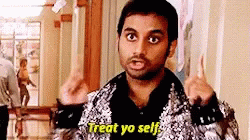 If you're a broke footwear fanatic, clear all your plans this weekend and make your way down to Starling Mall to score on these amazing deals! The sale is taking place at Level 5 of Starling's Exhibition Hall and will be going on for the rest of this week from 10am-9pm. On Sunday however, the sale ends at 6pm so be sure to head down early to get the last of the good stuff!
Just so you know, we're serious about how affordable these BRANDED KICKS are right now. The highest priced sneakers are being sold for RM300! Air Maxes, NMDs, Air Jordans, and Air Force sneakers included. You can even cop a pair of Vans for as low as RM70.
Vans RM70-100 pic.twitter.com/2rGz7IRRFH

— Arisha Rozaidee (@ArishaRozaidee) October 3, 2019
But those aren't even the best steals. Timbalands are also available at this sale, and they're going for RM200! Yes, even the WHITE ONES.
RM200 timbs and other stuff pic.twitter.com/wxJ7g332ut

— Arisha Rozaidee (@ArishaRozaidee) October 3, 2019
Don't worry ladies, we got you covered too. Cop these colourful sneaks to complete your street looks!
For da ladies pic.twitter.com/uzxifQ0AKR

— Arisha Rozaidee (@ArishaRozaidee) October 3, 2019
But that's not all they're selling. For those of you who are looking to extend your collection of caps, snapbacks, and head accessories, JD is letting go of these sweet New Era caps for RM50!
New era caps RM50 pic.twitter.com/2Rl3ZHTJV7

— Arisha Rozaidee (@ArishaRozaidee) October 3, 2019
So what are you waiting for? Head over to Starling Mall now and get yourself some sick new sneakers before somebody else cops them first! Today might be the first day of this megasale but shoes are going fast. Don't miss out on these unbelievable steals! 
Also read: POPULAR Bookstore is Having Their Annual Clearance Sale Until 6th Oct & Everything Must Go!