Inspiring Old Uncle Walks 6km Daily To Sell RM1.30 Ais Kacang So He Can Support OKU Son
For many of us who are at work (yes, we know you're reading this at work, don't lie), it can sometimes be a struggle to keep abreast with all your bills and expenses with your salary. Times are tough, and the economy seems to hate us. So work can sometimes get rather stressful.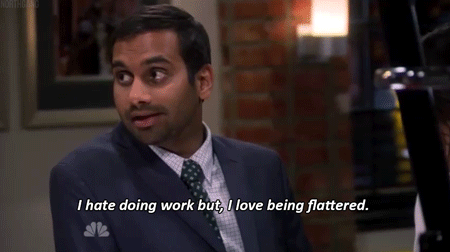 But for some people, working is legitimately a means for survival, as this heartwarming story from Wongnai.com goes to show. This story begins, like all stories, with a protagonist: Mr Dam, or Uncle Dam, as he is fondly known by most people that frequent his stall. As a street vendor, Uncle Dam sells shaved ice in Bangkok, which is a pretty popular treat as you can imagine given the city's famous heatwaves.
But while you may not think twice about Uncle Dam and his small shaved ice business, wait until you hear the story behind it.
The reason why Uncle Dam sells shaved ice every day without fail is so he can afford to take care of his disabled son's medical expenses. Each bowl of his shaved ice costs only a meagre 10 Baht (RM1.38), and that's after he reduced the price from his initial 15 Baht (RM2.07) because customers felt that the prices were too expensive!
The story gets even more tragic however, so grab your tissues.
Uncle Dam's son only started showing signs of physical deformity when he was eight-months-old and when his wife found out, she abandoned both of them!

This left Uncle Dam so devastated, he almost committed suicide.
But thankfully, Uncle Dam continued to persevere and decided to pull himself up by the bootstraps and start a business of his own, so he can afford to take care of his physically disabled son. When asked how he continues to stay so strong despite all of the challenges in his life, he said:
"I managed to get through my past by focusing only on the present, and giving myself reasons to be joyful."

"The past should remain in the past and we should all strive to be happy in the present. The future is unpredictable and thus we should not worry too much about it", said Uncle Dam.
That's not all however. As Uncle Dam doesn't live close to Bangkok's city centre, he actually has to walk 6km every day to sell his shaved ice! But he will also bring along his son as his constant pillar of strength. Currently, you can find Uncle Dam's stall at the Rat Burana District.
And we'll have you know, his shaved ice is actually really, really delicious. Not only is it a great way to cool off during Bangkok afternoons, but you get your choice of toppings too, from grass jelly, bread, corn, and also syrup of course.
So if ever you travel to Bangkok, do drop by Uncle Dam's stall in a show of support for his business. Kindness and determination like his are rare and hard to come by in a world like ours today!
We wish you all the best, Uncle Dam! But also brb I need tissues now. 
Also read: Kind-Hearted Man Helped Over 100 Handicapped Dogs Walk Again By Building Them Wheelchairs