Infants have some very peculiar behaviours, many of which leave their parents pretty puzzled. But they're kids lah, and they don't know what they're doing. Curiosity fuels the mind at that age, after all!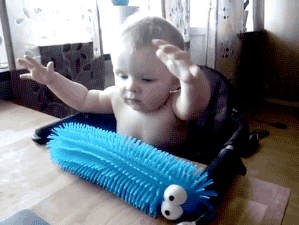 But what these parents discovered their kids were up to might just mortify all of us, because even us adults can't bring ourselves to try what they did! In a story published by China Press, two young toddlers were caught eating cockroaches while their parents weren't watching. What?!
Yup, it's as 'yuck-inducing' as you think it is. The story, which was posted to a Facebook group originally, describes how one couple who had left their children alone as they spring-cleaned their home came back to one of the most shocking sights anyone could see.
The mother to the two inquisitive toddlers mentions that she had just only changed her babies' diapers before feeding them and leaving them to play in their own cot. Sounds pretty cozy, as far as being a kid is concerned!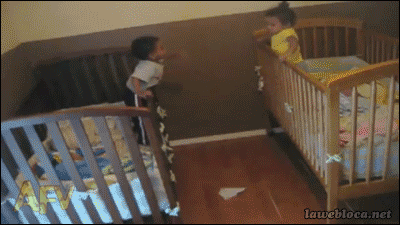 But as some people will say, "Something isn't right if the kids go quiet." And in the case of the two young girls, their playtime suddenly turned eerily silent. Being a concerned parent, the mother immediately went to check in on her kids.
Taking a peek at their room, what she found was simply unthinkable: her two young daughters were eating cockroaches! 
As you can see, the girls don't appear to be too concerned by how they had been nibbling off on a dead cockroach, with the insect's body lying between them both. Horrified, the mother swiftly brought her children to the bathroom to have their mouths cleaned.
She said: "It didn't bother me as much when I saw the cockroach's wing, but one of my girls kept on chewing on the cockroach's leg and didn't want to spit it out, I had to take it out by force…"
The poor, mortified mother even says she's afraid of kissing her daughters on the lips now, despite telling herself over and over that "They're mine, I gave birth to them."
The mother's concern for her children isn't unwarranted, as cockroaches are known to inhabit some of the filthiest places on Earth, and can even survive radiation from nuclear waste. Sooo, unless her daughters are getting some cool new superpowers, it's probably best to wash out all that dead cockroach from their mouths. Eeyuck.
Also read: Watch: Johor Woman Breaks Down When Doctor Tells Her She's Finally Pregnant After 13 Years of Trying