Girl Marries Tinder Guy After JUST 7 Days, Explains That She Didn't Do It for Money
Alright, I'm pretty sure a bunch of you have heard of the Indonesian guy who met a girl from Tinder, bought her a car the next day, a million Ringgit watch the day after and got married on the 7th day! (If you didn't, you can read it here)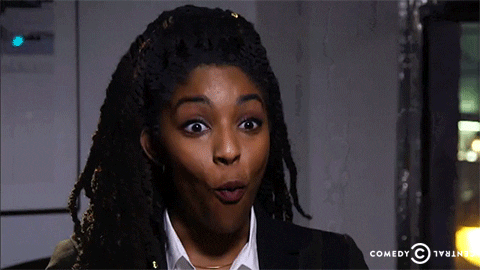 Yep, Pablo Puerto Benua met TV presenter and comedian Rey Utami on Tinder and got married within 7 days. On the 2nd to 3rd days, he bought her gifts such as a car and luxury watch. On the 4th day, he proposed to her and on the 5th day he met her parents. Of course ada instant approval lah.
On the 6th day, they planned their wedding and ta-dah! on the 7th day they were married.
Of course, many people bashed the lady for most likely marrying him for his riches. They had loads of 'colorful' words directed at her. But Rey has got a good explanation and defense.
"Many people definitely think I am money-minded. But I want to marry him not because of the watch nor the car he bought me, but because he proved to me how much he loves me."
Later, as the bashing continued, she decided to clarify again on her Instagram account, mentioning that one of the reasons why she decided to marry him was his love for her, to the extent that he's willing to convert his religion.
"The news of my marriage within 7 days of meeting a man on an online dating app where it was said he bought me a car, a luxury watch, and then I wanted to marry him on the 7th day. Then a bunch of you started calling me money-minded. I cannot force people to hate or like me."
Source: Rey Utami's Instagram
"Here, I only want to clarify that my marriage is not because of these items. On the 4th day, he proposed to me…I even thought 'we aren't suitable to get married due to the difference in religion'. After I inquired about this, he decided to convert and due to his sincerity I finally decided to marry him on the 7th day. I never even forced him to convert to my religion."
"If at that moment he had rejected converting to my religion, I would have returned all those gifts as I would not have rights to accept them. I am the Rey who isn't money-minded and promised to return all those items if we did not get married."
Source: Rey Utami's Instagram
"People say I am money-minded, but if I am money-minded why would I marry him on the 7th day when I have the ability to extend the time. I could have just waited until he bought me a fancy house, a castle, a temple, etc. But I am not that kind of person. If you do not know me, you can't tell if you love or hate me.
"I am thankful to all my friends who believe in me because that means they care about me. Hopefully, friends who know me will understand me. May Allah forgive the sins of his servants."