'Forever Alone' People Won't Be Forever Alone Now as There Are 'Friends' for Hire
<(From left): Mr Trevor Wong, Ms Kwong Mei Lin, and Mr Marc Lim. PHOTO: TIFFANY GOH THE STRAITS TIMES>
Need a date for the party cause your ex is going to be there? Short of a groomsman or bridesmaid? A friend to accompany you on your lonely dinner? Or just someone to bring home so your relatives can stop asking you annoying relationship questions? Fret no more, in our modern society, there are services specially designed to cater to this exact need. And no, I'm not talking about friends with 'benefits'.
The Straights Times reports on such an incident where a groom, bank executive Kenneth L. was short of a 'heng dai' (groomsman) for his wedding and decided to hire the missing figure.
The stand-in was hired for SGD $800 (RM2400) for the 12 hours of service. He performed the challenges whilst fetching the bride, led the toast during the dinner, and fitting in so well that besides the bride and groom, no one suspected anything.
"Everyone else, even the other groomsmen, thought he was my army buddy. I was quite impressed with the service."
Another example would be financial analyst, D. Tan who paid SGD $100 (RM320) for a 2-hour date. Tan explains that he had recently ended a long term relationship and just need some unbiased company.
This dinner date might sound all too familiar to you, but wait, it's not like that.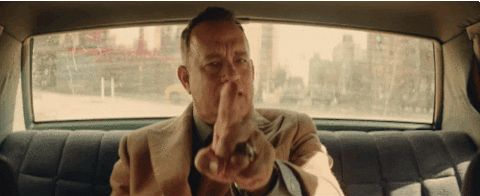 The services, groomsman and dinner date were both from a legitimate Singaporean company called Pally Asia. It is co-founded by Ms Chloe Lim, 31 along with her two other friends from university, Mr Low Xu Yang and Mr Jonathan Chan, both 33.
The idea of the business came about when both Mr Chan and Mr Low were asked to be groomsmen but they didn't even know the groom that well. It was tradition that groomsmen were to be made up of your closest friends, celebrating the blissful day together.
From a fake family member to a fake friend, Pally Asia helps you fill that gap. According to the company, these hired friends are known as 'pallies'.
Pallies are NOT hired by the company. They however are part of a membership scheme. It may seem to be your typical rent-a-friend service, but safer. There are rules and processes in place for the both the customer and the pally.
For instance, back to the dinner date, while a pally is being hired, there will be no inappropriate contact, such as sexual services, including kissing. Holding hands are however allowed under special circumstances; say if the pally is standing in as a boyfriend/girlfriend.
In addition, no contact numbers are to be shared. Pallies are not allowed to travel overseas with their customers, and there will be no extension of the engagement on the spot. Customers will be able to make payment via Paypal, and pallies will receive payment once the job is done, with a small percentage going to the company. All details of the arrangement are kept confidential as stipulated by both parties.
Ms Lim also shares with the Straits Times, the process of assessing potential pallies.
"We interview all applicants and look for personality, open-mindedness and tact. We want to be sure the 'pally' is trustworthy and someone you want to hang out with. We also want to be sure our 'pallies' keep all engagements confidential."
It is no secret that the society have taken quite well to the idea of pallies. Now you can tell that inquisitive aunty to Shuutt It, and present your goddess boyfriend.
If you have friends who are forever alone, forward it to them! Heh.