Ex Candidate Reveals That PTD Interviews Are Allegedly Designed to Find "Obedient" Employees
PTD examinations or the Pegawai Tadbir Diplomatik M41 examinations were all the rage this week, as thousands of applicants took the online exams which took place last Thursday.
In case you weren't sure what's PTD (a.k.a. the administration and diplomatic officers), they are actually officers in the top government post, ensuring policies set by the ministries are carried out. They are the leaders among civil servants and they take charge at strategic levels.
Ask anyone, this is one job that is not easy to get.
Taking to twitter one former candidate spoke of his experience going through the interview process, only to be disappointed by the insistence of a certain 'trait' imposed by the 'system', he claims.
The netizen writes, "I have taken the PTD examinations before, it was a time where you had to go to a school and answer all questions manually."
"I passed the paper and got to the interview session. However, I failed it due to my rebellious attitude.
"The interviewer told me that PTD is for those who follow orders but I wish you luck in your future endeavours."
Apparently the job is not suitable for those who were not willing to simply 'kowtow' to the boss. In other words, they are looking for yes men who would follow orders without much questions asked.
He continues his thread revealing the interviewer's words throughout the process.
The interviewer asked, "What is your opinion in regards to the design of Putrajaya? It is good, isn't it? There are a lot of buildings but parking may be lacking a little bit."
The netizen responded, "Sir, do you want me to answer you truthfully or simply sugar coat everything? Truthfully, it is simply irrelevant to have buildings that cater to 50,000 people, yet only have 5,000 parking spaces. But  I suppose you can always take the bus to work."
The interviewer continued asking, "What is the difference between the job of a minister and a PTD officer? A PTD officer can earn as much as a Director you know?"
He answered, "The task of a PTD officer is to carry out our duties, Ministers create policies. A PTD officer follows orders to carry out the policies."
The interviewer responded, "That's correct. Do you think you are able to speak your mind so freely like other jobs out there?"
He answered, "I don't think so sir."
Ending his thread, the netizen states that all PTD officers are expected to follow orders and questions are geared towards differentiating as to whether the candidates are obedient/rebellious.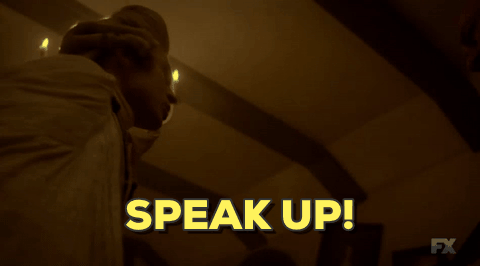 The ability to speak your mind should be a trait that is promoted in the workplace.
Experts cite that speaking out your mind and sharing your thoughts defines the value that you can bring as an employee to your organisation. For a position that requires its staff to make important decisions based on a consensus, being a rigid working unit may not be the way to go!
Netizens commenting on the tweet were supportive of the integrity exhibited by the netizen.
Many were also recalling similar experiences with interviewees insisting future PTD officer to be bona fide butt-kissers.
We are with the belief that ideas should never remain dormant and that speaking up should not be a premium in the workplace. Let's hope the criteria for this interview process will see an immediate change if his claims are indeed true.
Also read: Here's How You Can Increase Your Chance at Landing An Interview or A Job in Malaysia