Epic Fail: Thief Gets Caught After Trying To Pawn RM1Million 18th Century Violin For RM260
Violinist Krysia Osostowicz, 57, thought she faced a bleak future after her beloved 18th century violin was snatched, but fate was with her as she later managed to track down her violin being sold at a pawn shop! And get this – the thief was trying to pawn off her violin, a rare 18th Century instrument worth £200,000 (RM1.06million), for a mere £50 (RM260)!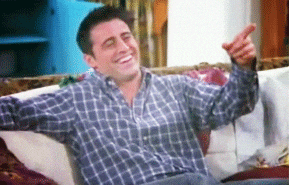 Ms Osostowicz, taught by world-famous Yehudi Menuhin, was heading home after a Radio 3 performance. She recalled how she placed her violin down on the pavement so she could unlock her bike outside Brixton tube station in London, only to have it disappear within moments after she set her beloved violin down.
The violin, made in Venice in 1720, has toured with her for over 20 years, and used record more than 30 of her albums.
'It's like a voice. I lost my voice.' 
'I've had this violin for more than 20 years, it is like a part of me. It was very traumatic to think that it was lost.'
Devastated, she trawled through dozens of musical instrument businesses and pawn shop, believing that the thief would try to sell the violin. And just 36 hours after the theft, the instrument, or her 'voice' as she refers to, reappeared at a Cash Converters in Streatham, south London.
'The morning after it was stolen I spent the day going around to all the instrument, pawn and junk shops because I knew somebody might try and sell it,' said Ms Osostowicz, a professor at the prestigious Guildhall School of Music and Drama.
'I had left my details at this particular one and then I had a phone call from this manager who was talking very quietly saying a woman had come in because he had recognised my violin.
'The case had been opened and he knew what was inside from my descriptions but the woman was struggling to get it open. 
'She then disappeared for a bit suggesting she was going to get the key during which time he called me and the police.' 
Despite the triumph of recovering her treasured violin, Ms Osostowicz can't claim it back quite yet, as police are holding onto her violin as evidence.
'It's quite frustrating.'    
'Police officers arrested the woman and put the violin in custody at Brixton police station. They now won't let me take it back because they are saying it is evidence. 
She compared her relationship with her instrument as one between a mother and child. 'It means a huge amount, it is like losing a child. Any musical instrument is a very personal thing it is like a voice and you get to know all its little quirks.'
'I was having to face a future where I didn't have my violin and I was devastated.' she said.
Clearly the thief was no music snob nor fan of the classics, for they grossly underestimated what they just ran off with. What a double whammy of payback for the thief!