8 Nostalgic Things All Of Us Confirm Did While Growing Up (And STILL Do Now)
Growing up in Malaysia has obviously given us many unforgettable memories. The things we did, people we met, the food we ate, the places we visited as kids all contributed to some fond memories of our childhood. If you grew up in Malaysia, here are a couple of nostalgic things you'll remember doing (and probably even still do now):
1. Visiting the pasar malam before bedtime
One of the things many of us are probably thankful for is the fact that we have a pretty happening nightlife here in Malaysia. And if you grew up here, you probably remember visiting the pasar malam in your PJ's when you were younger and being amazed by the sights and sounds. You probably still do that now! Of course mah, everything there so cheap.
2. Falling asleep (or pretending to) so someone will carry our lazy butts to bed
When we used to fall asleep in the car or on our living room couch before bedtime, our parents would carry us back to our beds without fail. Now that we're older, however, they'll probably just leave us there until the next morning. Ah, the good old days!
3. Bringing those mini Goodday Milk boxes with you so you can have it on-the-go
Who can forget those mini milk boxes? Those were the most convenient and delicious things to pack for school and drink during 
waktu rehat,
 or while we wait for our
bas sekolah 
or LRT. Some of us even bring it to work now!
4. Lat-tali-lat with friends to decide who becomes "catcher" (or where to makan)
Nowadays even as uni goers, we still do the whole lat-tali-lat thing but for a different reason. Now we lat-tali-lat to see who has to decide where or what to makan. 
5. Licking the cream off of Oreo's biscuits before eating the biscuit

Source: DailyHunt
You had no childhood if you didn't do this at least once with your Oreos and if you had a glass of milk, it would make it taste even better. I still do it now!
6. Taking forever to makan because we're always eating in front of the TV
Today we probably don't sit in front of the TV as much, but we do sit in front of our laptops and binge watch Netflix or YouTube videos while we eat, which is pretty much the same thing.
7. The infamous "I DON'T FRIEND YOU ANYMORE"
Once upon a time, this was such a common and simple way to banish our friends from our squad (before becoming friends with them again the next day). Nowadays, however, being the mature individuals that we are, instead of saying "I don't friend you", we simply block them from our social media pages. Less drama.
8. Having your own all-time favourite food pairings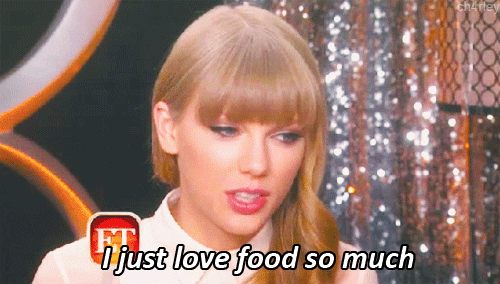 Being born and bred in Malaysia, it's only normal to spend a lot of our time munching on something. In fact, sometimes, we like to become our very own Masterchefs and create our own food combos. Sometimes it would be French fries with ice cream, other times it's fruits with assam powder; and one very popular and perfectly paired snack combo that most of us are familiar with is, of course, Oreo's biscuits and Goodday Milk! Dunking Oreo into Goodday Milk made the whole experience that much more fun too! Hands down one of the best food pairings back then and even now! You know you did it before!
Well, if you enjoy twisting, licking and dunking your Oreo into Goodday Milk as much as we do, then you have to check out the Oreo Dunk & Win Grand Finale happening this November!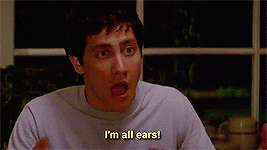 That's right, this exciting Dunk & Win contest will see participants competing in the Grand Finale to dunk their Oreo into a glass of delicious Goodday Milk from several floors above!
Event details below:
Venue: Sunway Pyramid, Blue Atrium
Date & time: 8 – 11 November, 10am – 10pm
Here's what you can expect:
Watch the Oreo Dunk & Win Grand Finale on 11th November (Sunday), at 11am 

Finalists will dunk the Oreo from three floors up into a glass of Goodday Milk!

Fill your tummies with FREE product samplings of Oreo and Goodday Milk
Shop for your favourite Oreo products at the concourse event area

When you spend RM10 on Oreo products, you'll get to participate in the on-ground Dunking challenges too

Have fun doing the Jumbo Oreo Dunk, Oreo Hoops, and Oreo Time Stack challenges! You can even try out dunking the Oreo from three floors up!
And ICYMI, the contestant who wins the Oreo Dunk & Win Grand Finale will earn him or herself an all-expense paid trip to Hawaii, USA. YES. HAWAII. So exciting! Make sure you come and watch the finale ok!
And while you wait for the event in November, why not practise your dunking skills first with some Oreo and Goodday Milk? 😉