5 Tips Every Malaysian Girls Needs To Be More Beautiful In 2016
As girls, we'd usually talk among ourselves about cute boys, hot celebrities and pretty girls (yes most of us like looking at girls just as much as boys do). Occasionally, a girl friend will jokingly whine about not looking as good as that instagrammer chick.
But hey! With a little effort, anyone can!
No more hiding, bring out your beauty this 2016 with some of these tips:
1. Put yourself out there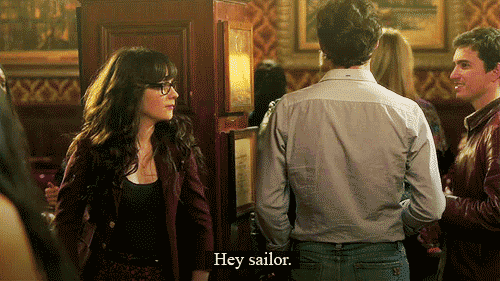 When you're meeting new friends, at a party, club or social event, don't be afraid to make the first move. Malaysians in general are rather timid and shy, so getting the courage to talk to stranger could be a daunting task, but always remember to ask yourself, "what do I have to lose?".
Besides, being the first one to strike a conversation exudes confidence. and that's very attractive in a lady 😉
2. Keep the conversation going
Don't just stick to the boring "hello and talk". Try something that will let people remember you. Like, a pick up line. People are sexy when they have a sense of humor.
BUTTTT if you're that super shy type, you can always speak through your eyes.
Make your eyes speak with a defining eyebrow. Don't know what we're taking about? Click on the image for more details.
https://www.youtube.com/watch?v=A205Qm4lWNA
3. Be 'Macam Yes'
If you bring yourself around macam yes, people will also think you are memang yes. They say eyes are the windows to one's soul. To be "macam yes" like Beyonce, your eyes have to be on point. And you will need a good eyebrow pencil (see point above), mascara, eyeliner and eye shadow.
No doubt Asians have different facial shapes and features, so you gotta choose a cosmetic brand that's tailored for Asian girls. No one understands that better than KATE TOKYO – who has been the No. 1 make up brand in Japan since 1997. What's more, unlike other usual bigger cosmetic lines, their top notch quality products are a steal at only RM27 to RM78 – allowing you to get prestigious quality for a small price.
They have a range of value for money mascara and eyeliners that you will immediately see the "macam yes" difference. Asian girls are always afraid to try out distinct colors because most eye shadow colors out there does not compliment our skin tones, but when the color is right, your eyes would immediately "pop"! Here's a recommendation:
4. Don't seek out a relationship

Bet you didn't expect this one on the list.
"To be beautiful means to be yourself. You don't need to be accepted by others. You need to accept yourself." ~Thich Nhat Hanh
Nuff said!
5. Be Yourself
Last but not least, be yourself. I'm sure most girls have heard this one over and over but rest assured that we mean every word of it.
They say beauty is in the eye of beholder. If you feel good about yourself, that's all that matters. Go out in your pyjama pants for all you care! Just strut what you got!
Besides, it really isn't worth changing yourself to please someone. In fact, surround yourself with people who love and cherish you for who you are!
Also, here's James Blunt to tell you that..