Halloween may not be a Malaysian tradition, but that doesn't mean we can't indulge in a scary movie marathon… and WORLD OF BUZZ is sprinkling some Halloween spirit for you with our very own curated list of must watch local classic horror movies that mixes supernatural scares, traditions, and true stories!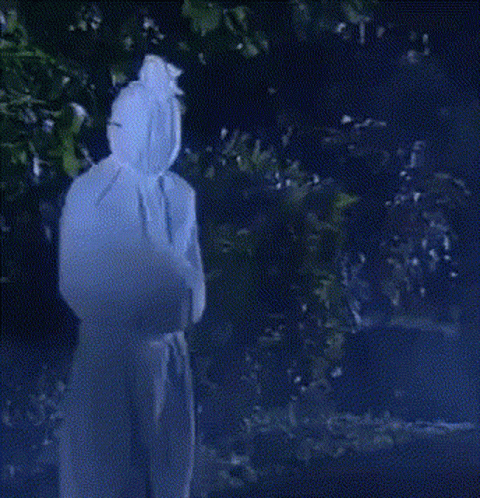 Get ready to be SPOOKED. 😈😉
1. Pontianak Harum Sundal Malam (2004)
Kicking off with a cult classic, "Pontianak Harum Sundal Malam" stars one of Malaysia's sweethearts, Maya Karin, as the role of Meriam, the vengeful Pontianak.
Meriam, once a beloved prima donna, met a tragic end when she was murdered while pregnant, transforming her into a malevolent spirit seeking revenge.
Directed by Shuhaimi Baba, this film has retained its allure since its release and definitely one of the most popular local horror films.
Who isn't afraid of a Pontianak, honestly?!
2. Waris Jari Hantu (2007)
"Waris Jari Hantu" also directed by Shuhaimi Baba, weaves a tale of supernatural inheritance or a saka in Malay which can also refer to as a guardian spirit of sorts…
Tok Wan, portrayed by Azean Irdawaty, must pass on a powerful tiger spirit to a family member before her death. As family objections arise and paranormal disturbances unfold, Tina (Maya Karin) and Ari (Rusdi Ramli), both relatives, are thrust into a world of eerie encounters.
3. Jangan Pandang Belakang (2007)
Now this movie is said to have scarred a lot of those who dared to watch it…
Grossing RM6 million upon its premiere, "Jangan Pandang Belakang" is a haunting blend of suspenseful storytelling and bone-chilling scares.
Directed by Ahmad Idham, the film centers on Darma (Pierre Andre), who investigates the tragic suicide of his fiancée, Rose (Intan Ladyana). Little does he know that Rose's tormentor, an evil spirit, lurks in the shadows.
4. Histeria (2008) 
If you studied at an all girl school before then the concept of hysterias might not be so foreign to you…
Set within the eerie confines of a private school dormitory, "Histeria," directed by James Lee, begins with seven rebellious girls effected by hysteria. This leads to a chilling exorcism ritual by a shaman.
As punishment, they are tasked with cleaning the dorms during the holiday period. However, a quiet and desolate dormitory becomes the backdrop for gruesome events as the girls face a terrifying entity.
The stellar cast includes Liyana Jasmay, Scha Al-yahya, and Yana Samsudin.
5. Susuk (2008) 
"Susuk" explores the unsettling Malay practice of inserting charm needles into the body (mainly the face) for what is most commonly known as a beauty enhancer and youth preserver.
This movie aptly explores this dark magic practice and sheds light on the lengths people go for material gains.
We enjoy "Susuk" not only for it's storyline but also it's perfect choice of cast, which includes Ida Nerina and Diana Rafar. 
6. Senjakala (2009)
Directed by Ahmad Idham, "Senjakala" follows Khalisa (Liyana Jasmay), a widow mourning her fiancé's death in a car crash.
Her life takes a mysterious turn when she forms a relationship with Armand (Zahiril Adzim), a man rumored to practice black magic.
As their bond deepens, Khalisa discovers ominous and disturbing secrets that you won't see coming!
7.  Khurafat: Perjanjian Syaitan (2011)
Directed by Syamsul Yusof, "Khurafat" features Syamsul himself as Johan, alongside Liyana Jasmay as Aishah.
This couple's seemingly idyllic life unravels when Johan's ex-girlfriend, Anna (Sabrina Ali), and a mysterious old woman disrupting their marriage.
Coupled with haunting occurrences, their lives take a dark and terrifying tur as they navigate a complex and evil circumstance.
If you enjoy watching messed up relationships, this one's for you.
8. Highland Tower (2013)
The tragic landslide that hit residents of the Highland Towers in Hulu Klang were so terrible that many people have said that the area remains haunted with unsettled spirits.
This true story inspired director James Lee to create a documentary style movie that follows a TV host and crew investigating the remains of Highland Towers for paranormal activities.
What could go wrong in this found-footage horror film?
This style of movie is different than most of our choices on the list so be sure to include it in your movie marathon watch!
9. Villa Nabila (2015) 
Another movie that was inspired by real events, is the story of the infamous Villa Nabila in Johor.
This documentary-style film combines interviews with individuals who claim to have experienced supernatural phenomena.
Directed by Syafiq Yusof, the film offers an eerie and unsettling experience that's much loved by local horror buffs.
10. Munafik (2016)
Avid horror fans enjoy Munafik a lot ever since it's first premier in 2016.
This movie is SCARY so we suggest you not watch this alone, or at least expect to sleep with the lights on for the first night…
Directed by Syamsul Yusof, this film, and its sequel (Munafik 2), delve into themes of evil spirits, demons, black magic and religious matters, offering a truly chilling (and perhaps disturbin) cinematic experience.
These movies have also earned several awards, making it one of Malaysia's most successful horror films.
11. Blok 404 (2018) 
Lastly we have "Blok 404" directed by Azma Aizal Yusof.
It features famous actors such as Nur Risteena, Nadia Brian, Amar Ashraf, Aedy Ashraf, Raja Azrey, Zamarul Hisham, and Boy Iman.
In this classic thriller horror tale, three friends stranded in a forest seek refuge at an ominous "Guesthouse 404" (out of desperation of course) which obviously then leads to a series of horrifying events.
This movie is great to watch with a group of people as you await the suspenseful moments and jump scares!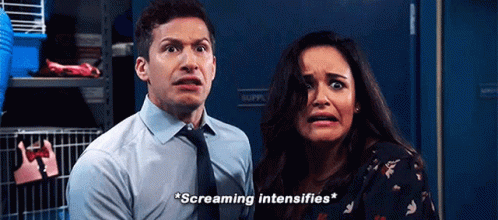 That's the end of our list so far. This is the perfect time to suggest a scary movie marathon with your crush, by the way. It's a good excuse to start cozying up to them once the scary scenes start 😜👹 …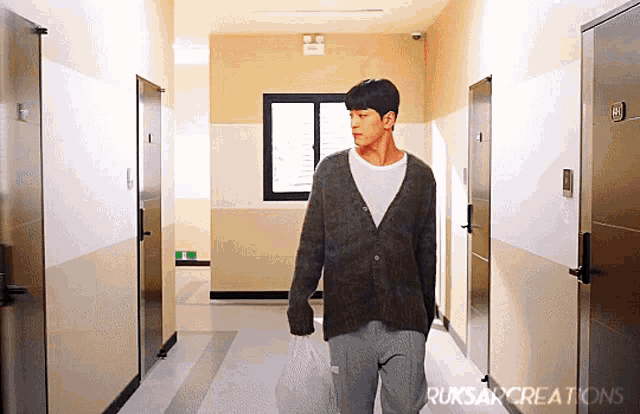 As the night deepens and shadows lengthen, these Malaysian horror movies promise to send shivers down your spine. So grab your popcorn, turn off the lights, and prepare for a chilling Halloween movie night. 🍿🕯️
Don't forget to share your favorite scares with fellow thrill-seekers in the comments and spread the spooky spirit!
Also read: Ready to Relive the Past? Here are 10 Nostalgic Shows for M'sians Who Grew Up in the 2000s