You Could Win RM400 For Having The BIGGEST Belly At This Contest In Sabah
You all have probably heard of Mr and Mrs Universe, two of the biggest, most recognised pageants for men and women. For many, they are considered to represent the supposed pinnacle of human perfection. Or at least, that's what some segments society will say. But for the majority of us regular folk of all shapes and sizes, it's probably hard to imagine joining a pageant or contest of that scale.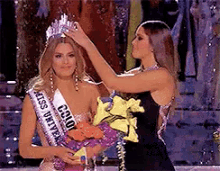 But have you considered this contest being held in Beaufort, Sabah, as reported by Sin Chew Daily?
What's the criteria to join, you ask? Big bellies. Yup, all you need to join this contest is to have a big belly. In fact, the bigger the belly you have, the better! That's because this contest seeks to find out who has the biggest belly in Beaufort! Oh, and apparently the contest is only applicable to men between ages of 20 to 50.
For those of you who may be interested to participate in this contest, you'll be glad to know that your big belly may win you the grand prize of RM400. But don't despair if you don't win first place, because the second place winner will get RM300, while the third place winner will get RM200. Meanwhile, consolation prizes of RM50 will be offered to those who don't win.
If you want to find out more, feel free to contact Alex at 013-8531718. The registration fee for the contest is RM35.
So what do you think of this contest? What do you think your chances are of winning it 'big'?
Also read: Inspiring 22yo Man Transforms From Obese to Fit By Losing 41kg in Just 7 Months!