Wedding Planner Cons RM50k From Couple, Their Friends & Family Plan Wedding In 1 Day
A wedding is one of the biggest events that someone can have in their lifetime. However, there are some people out there who would prey on people looking to get wedding planning services as it is big and easy money.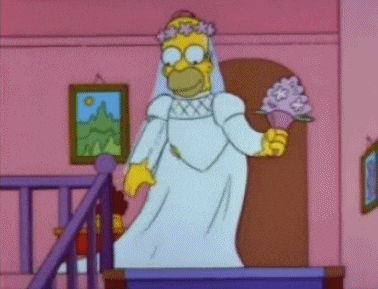 That was what happened to Mr Muhammad Haiqal Musa, 27 and his bride, Siti Nabilah Othman, 25, on Sunday (22nd Dec), reported Today. Mr. Muhammad had saved up about 13k SGD (RM39k) for his dream wedding and he engaged a wedding planner with that money, but was ultimately cheated by the planner named Wayudy.
In September 2018, Mr. Muhammad engaged a wedding planner from Kpak Bing Bing as their packages were cheap and affordable. It only cost him 16,600SGD (RM49k) for food, photographer and decorations. However, red flags started showing when Wayudy delayed the printing of his wedding invitation cards.
"Wayudy said that he had some problems printing the card in Johor Baru so he asked me for more money to print it in Singapore."
Mr. Muhammad then gave him the additional money and Wayudy only managed to give him the cards 1 month later even though he promised them he'd get it done in 1 week's time.
Nothing could prepare them for what was about to happen. On the day of their solemnisation event (21st December 2019), the promised photographer and the wedding planner were nowhere to be found. Mr. Muhammad was very angry and disappointed at this point in time.
When contacted, Mr. Wayudy said that he wasn't able to find enough people to work for the ceremony. He added that Mr. Muhammad's wedding is the last event that the company would work on before closing down the company for good. He also said that he will be refunding the money that Mr. Muhammad gave him. However, he never refunded the money and is now uncontactable.
With no planner and no cash, the family was desperate. However, not all is lost as a wedding caterer saw a Facebook post asking for help by one of the groomsmen. The caterer then forwarded the post to celebrity chef Syed Syah, who immediately called up his supplier and made an order for ingredients to feed 1,000 people. He also reached out to all his celebrity friends to ask for help and some of them heeded the call!
The chef agreed to help them without even discussing the payment as all he wanted to do was to help someone in need. He also thanked the couple's relatives for helping to scour enough ingredients for a banquet of 1,000 people in the span of 24 hours.
They, in return, are really grateful towards him and his contacts for helping to salvage the event.
God Bless the people who helped the couple in their times of difficulty! Also, we wish the couple a happy and fulfilling marriage!
Also read: M'sian Man Sues Ex-Fiance Who Spent RM30k on Wedding Preparations While Having Affair, Wins Case