We Asked M'sians What They Miss The Most Before MCO And It's Not All Mamak!
It's Day 49 of the Movement Control Order and the spirit has definitely changed since the first day of MCO. In the beginning, everyone was eager for the MCO end so that they could return to their normal life. Now? Well, despite the CMCO relaxations no one wants to leave their house. This stems from two reasons, firstly is that our safety still isn't 100% confirmed outside and also, let's be honest, we've ALL settled into a comfortable routine in quarantine.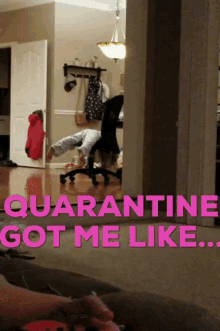 Food was vote number 1 on our poll!
To make sure I wasn't the only one feeling Pre MCO Stress Disorder, we did a quick poll on our Instagram page and asked our readers what do they miss the most from before MCO and your answers did not disappoint!
Out of 1,695 votes, 592 miss food (that's 35%)! Honestly, that's just so relatable.
Socialising ranks second at 31.5% and travelling comes after it at 20.4%. The rest of the votes go to 'other'.
With that, I interviewed a few people just to get a feel of
"Arguably what I miss most, and I think what all of us miss most, is being able to walk anywhere or meet anyone without any sense of fear or apprehension, without having to worry about the need to maintain a safe distance or wearing a mask just because you stepped out of your door. The small things that make up what 'normal' used to be like for not just Malaysians, but people across the world. The premise that nowhere is safe but home is becoming ever-present, and it begs to question if this is the new reality we're prepared to accept, living life vicariously through the convenience of technology."- Ben,24
"I miss going out just for a walk. It doesn't matter if I was chasing the bus (miss that too) or rushing to work but I miss being out and having the freedom to go anywhere I want. Now, it feels like there are eyes on me when I go out to buy groceries or just to throw rubbish. I just want to walk somewhere that is not within my premises. I also just miss going to my favourite skate parks and soaking in the ambience there." – Wan,24
"Travelling, definitely. A lot of us put off our travel plans because of work and want to choose the 'best' time to do so. Now with Covid-19, we aren't able to enjoy travelling to its fullest till 2021 as people still have to practise safe distancing. We can't even cross states now to visit other states! So I definitely learnt that if you feel like doing something, go with the moment before it's too late – because things might just change 180 degrees in an instant."- Tan,28
Some even mentioned how going into quarantine, they realized what they weren't doing right during quarantine and MCO really changed their perspective.
Well, it seems that no matter how settled we are in our quarantined life, there will always be a part of us that longs for outside life. Doesn't matter how introverted or extroverted you are, there's for sure something you're just dying to do once MCO is truly over. So, if and when the MCO is over and you get to meet your loved ones, hug them a little tighter cause God knows, we need it!
What do you miss the most about the "outside world"?  Let us know in the comments!