Watch: This Guy is Such a Drama Queen That He Screams All The Way While Getting a Tattoo
Tattoo artists come across all kinds of customers every day. Some get their tattoos without flinching at all (The Macho One), and some sit there with a tear or two flowing down their cheeks (The Cool One), and then there are those who scream at the top of their lungs before the needle even touches their skin (The Drama Queen).
'The Drama Queen' type of customers make it seem like they have been put into a torture chamber and act as if they're about to die, and it really makes me think, so pain meh?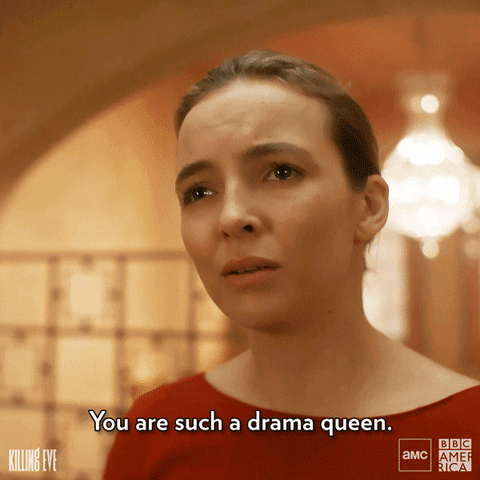 Well, a guy, probably in his twenties, was a total Drama Queen when he was getting his tattoo. But good for us cause the Internet found it absolutely amusing!
A video posted on Facebook on 22 September shows him lying on a chair in a tattoo shop as the tattoo artists stands over him and begins to ink in the design on the guy's left rib area.
It's not known how long the guy had been in that chair, but the video shows him letting out a long scream while the tattoo needle runs through his skin. His face displays expressions of total agony as the tattoo artist tries to draw in the design.
The guy whines, wails and breathes heavily as the artist lifts the needle for a brief moment. Before the guy can catch his breath, the artists begins drawing again which triggers high-pitched screams from the customer.
He looks up from his seat at what the artist is doing before screaming again, but this time the artist seems to let out his frustration and says,"I haven't started!"
The video doesn't reveal where this happened exactly, although the artist's accent seems local. The video has already received about 3,200 likes, about 3,000 shares and about 2,000 comments at the time of writing.
Here's the video:
刺青…是很爽的。

Posted by Sean Ong on Sunday, September 22, 2019
Damn… I hope he managed to endure the pain until the end and get the tattoo that he wanted.
Do you have a tattoo? If so, is this guy's screaming for real or is he just being a drama queen? 😂 Let us know in the comments below!
Also read: Every Asian Can Relate to This Image of A Mom's Epic Reaction to Son's Tattoo