Watch: Man Drives Into Pink Tornado in Johor Believed to Be Caused by Chemical Pollution
Malaysia may have been known as a country for not having any natural disasters. That is until, since a few years ago, we've been hit with water spouts, hail storms and mini-tornadoes.
We've officially been hit by something beyond just a tornado. The We Are Malaysians Facebook page took to their account to showcase an incident that took place in Pengerang, Johor, where a driver actually drove into a half-formed tornado. But what makes this particular tornado different? Well, it was pink.
We Are Malaysians wrote, "29/9/2019. Gate 2, Rapid Pengerang, Johor"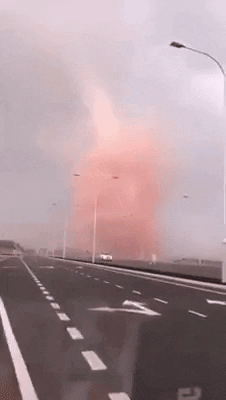 Some netizens speculated that the pinkish hue of the tornado was caused by chemical pollution.
But what baffled us the most is the fact that the driver taking the video fearlessly drove into the tornado!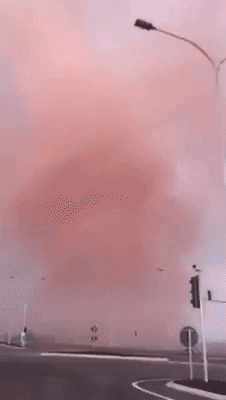 We still can't exactly can't confirm why the tornado had a pinkish hue, though it's certainly scary to think that it may be caused by chemicals, especially they're airborne!
We Are Malaysian's posting has since garnered over 65 shares.
Those who have information as to why the tornado was pink, please do share in the comments section below!
Also read: Waterspout in Penang Creates Huge Waves in The Sea, Tears Down Stalls & Trees