Watch: Impatient Mercedes Driver In S'pore Scratches Own Car To 'Squeeze' Past Lorry
A Mercedes driver seemed to be in a hurry when he tried to squeeze past a delivery truck resulting in a worker on duty almost getting pinned between the two vehicles.
The incident happened on 26 January in the carpark outside of Ikea Tampines, Singapore where CCTV footage managed to capture the whole scene.
The video that was uploaded to Facebook shows a stationary lorry in the Ikea Tampines loading bay area when a black Mercedes approaches the spot. Another white car was also seen being blocked by the lorry.
The Mercedes then attempts to squeeze behind the lorry as a worker at the back of the lorry gestures for the driver to wait.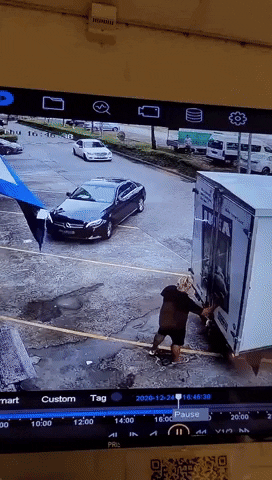 However, the Mercedes impatiently decides to drive through the narrow passage anyway, without considering the safety of the worker.
The worker is seen trying to gain his balance as he tries to avoid getting pinned between the two vehicles.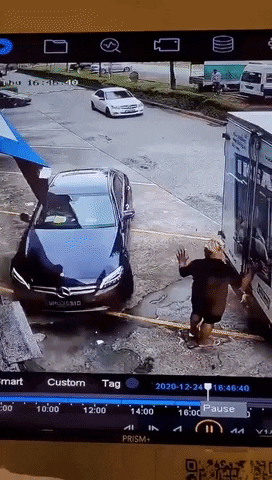 The Mercedes then tries to make a sharp turn around the lorry, but in doing so, the car comes into contact with the lorry's rear corner. Nevertheless, the Mercedes continues moving forward, pushing the lorry slightly forward and causing a scratch on the car's left side.
The Mercedes then drives off as the worker gestures in disbelief at what just happened.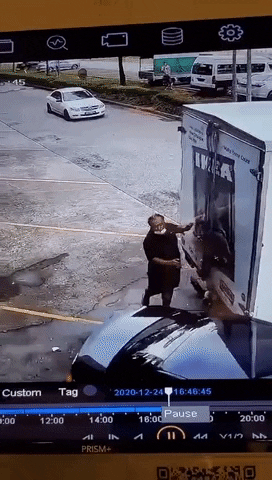 While some netizens questioned why the lorry was parked there as it was obstructing traffic, a woman in the comment section, who identified herself as the worker's wife, said her husband did not "anyhow park" and was just trying to close the lorry's door.
She added that a police report had been made and expressed her relief that nothing happened to her husband.
Here's the full video:
What do you think about this? Let us know in the comments below!
Also read: Watch: This M'sian is So Cheapskate That He Follows Car In Front to Escape Paying Ticket at MidValley