Watch: DJ Soda Freaks Out While Feeding the Monkeys of Batu Caves & It's Adorable AF!
The ever so bubbly DJ Soda was in Malaysia for a couple of days during her tour that started on the 1st of November and has been seen immersing herself in some of the best cultural experiences Malaysia has to offer!
During her time here, she visited the KL Tower dressed as a construction worker, chowed down on Village Park nasi lemak with her hands, and also wore a Baju Kebaya while exploring Batu Caves.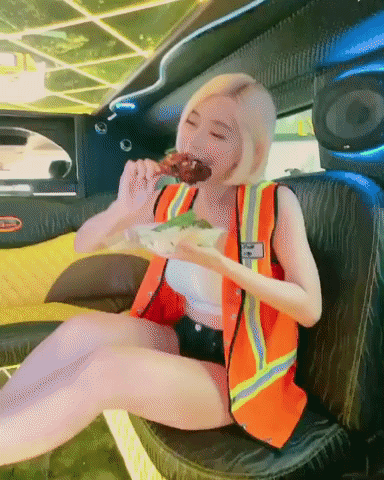 But it's what happened at Batu Caves that really caught everyone's attention!
The Korean DJ, whose real name is Hwang So-hee, took to her Instagram account (@deejaysoda) to share her experience feeding the monkeys at Batu Caves and all we can say is, things got wild. The video she posted basically contains a compilation of DJ Soda freaking out and screaming as monkeys tried to snatch the food she meant to feed them from her hands, and honestly, it's hilarious.
DJ Soda wrote, "My throat is hurting so bad, since I screamed a lot."
But what we love about DJ Soda is the fact that even though the monkeys scared her so much, she never failed to quickly pick herself back up and keep feeding the resident long-tailed macaques of the historic site.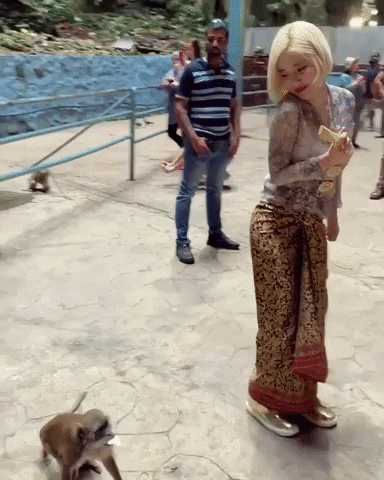 It's refreshing to see someone actually layaning the scary monkeys instead of avoiding them, especially when it's DJ Soda with her adorable antics.
Her posting has since garnered over 385,000 views.
Come back again soon, DJ Soda!
Also read: Watch: American Influencer Learns Not To Mess With Malaysian Monkeys in Batu Caves