Watch: Dedicated KL Police Unclogs Drain Using His Own Bare Hands During Flash Flood
Our abang-abang polis are the backbone of the society as they make sure that all is well and peaceful in the streets. That is already a tremendous responsibility for them and it's basically never-ending work.
Sometimes, they do extra work that is not required of them all for the sake of serving the community. That's dedication right there alright.
Yesterday (23rd December), a video of a traffic policeman wearing a raincoat and unclogging a drain has gone viral on social media.
Even the PDRM posted about it on their Facebook page!
VIDEO PILIHAN: POLIS DAN MASYARAKAT BERPISAH TIADA

VIDEO PILIHAN: POLIS DAN MASYARAKAT BERPISAH TIADA"Biar kami basah lencun disimbahi air hujan, asalkan aliran trafik berjalan lancar."Syabas dan tahniah diucapkan kepada anggota Jabatan Siasatan dan Penguatkuasaan Trafik (JSPT) Kuala Lumpur yang membantu mengeluarkan sisa-sisa pepejal tersumbat di dalam longkang sekitar Jalan Raja Chulan, Kuala Lumpur akibat hujan lebat, petang semalam.Hanya Yang Maha Esa sahajalah mampu memberikan ganjaran setimpal atas kebaikan dan sifat ehsan tersebut.#VideoPilihan#PolisDirajaMalaysia#RoyalMalaysiaPolice#JSPTKL#23122019Sumber video: Trafik KL JSPT KL

Posted by Polis Diraja Malaysia ( Royal Malaysia Police ) on Sunday, December 22, 2019
In the video, we can see the traffic police walking on the road in the flash flood due to clogged drains. He is wearing a helmet, so there is a high chance that he was riding on his motorcycle and saw the sorry state that the drains were in. To make sure that the floods do not endanger anyone, he put his bare hands into the drains to unclog them.
It is said that this happened on Jalan Raja Chulan in the afternoon of 22nd December.
Netizens sang praises of the police officer and said that he has done more than what was required of him and only someone who really cared would do something like that. They also said that this particular traffic policeman is being a very good role model and more people should strive to be like him.
This is certainly a very heartwarming story. We hope that there are more people like this abang who is selfless and proactive out there so that the society can progress as one.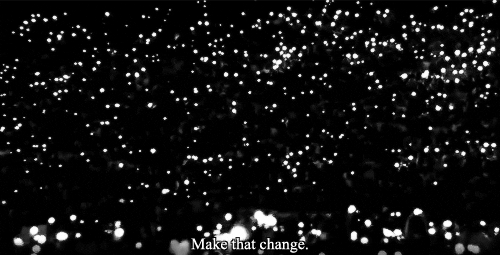 Also read: Kind-Hearted M'sian Bus Driver Helps Motorcyclist with Faulty Bike in Heavy Rain