Watch: 9yo Boy Cries Tears Of Joy After Taking Last Dose Of Medicine, Officially Cancer-Free
Being diagnosed with cancer and enduring the treatments is a very taxing experience, not only for the patient but also for their family. Which is why it's truly a magical moment when the battle is won.
One mother, Ashley Cotter, took to her Facebook page to showcase a touching video of her son breaking down in tears of joy after taking his final dose of chemotherapy medication, signalling the end of his treatment, officially marking him cancer-free.
PRAISE GOD!!! Little mans VERY LAST CHEMO!!! BIG TEARS OF JOY❤️❤️❤️ Sorry no sound but you can just feel it❤️❤️

Posted by Ashley Cotter on Saturday, December 14, 2019
Ashley wrote, "Praise God, little man's very last chemotherapy. Big tears of joy. Sorry, no sound but you can just feel it."
As according to Daily Mail, Ashley's son, Steven was diagnosed with high-risk acute lymphoblastic leukemia at the tender age of 6-years-old. In the video, the Oklahoma native could be seen sitting at their dining table with all the empty bottles of medication from his 3 year battle lined up in front of him. He starts to cry tears of joy as he takes his final dosage of pills, after which his father gives him a big bear hug while his younger brother and friend cheer him on from across the room.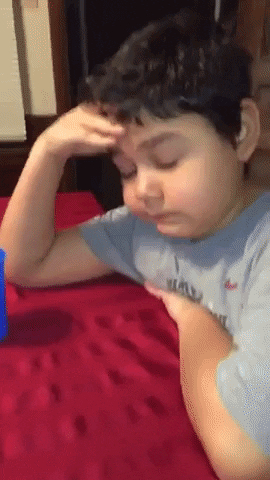 'He's had so many blood and platelet transfusions over the past three years, so many medications and hospital stays,' Ashley said. One can only imagine how they all feel now that the tiring battle is finally over.
The heartwarming video has since been shared over 165 times.
We're so happy for you, Steven! Live life to the fullest and never look back. 
Also read: M'sian Man Sues Ex-Fiance Who Spent RM30k on Wedding Preparations While Having Affair, Wins Case