The Internet is Horrified After A Piece of Meat Moved and Wiggled Its Way Out of the Plate
A recent video that circulated the internet made the world stand still in utter shock.
Shared by Miami native Rie Phillips on her Facebook page, she experienced a shocking incident that happened at what looked like an Asian restaurant. The video shows a piece of what could possibly be frog meat, spasming and literally escaping the dining table.
Rie captioned her video with, "What the f***!"
What the f*** indeed, Rie.
Many believed the video was faked and looked for strings that could be pulling the meat off the plate, but upon investigating, we truly couldn't find any signs of trickery involved.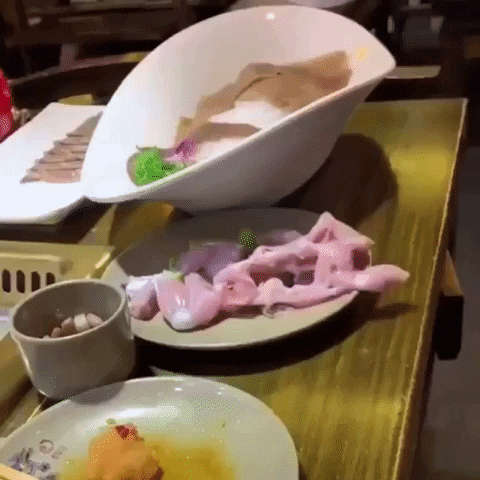 Which then begged the question, do animals still feel pain as we're cooking and eating them? We might have an answer for you.
Of course not, considering that they're dead!
We think that she may have poured some salt on the piece of meat before taking the video! Apparently, salt can cause a frog's muscles to spasm, dance, twitch and jump even after the body parts have been removed from the whole. However, this only occurs when the meat is still fresh, as certain cells stay alive long after the animal is dead.
Biologist Adam Ruben told Huffpost,
"If you die, you've got lots of cells in you that will be around for weeks to come. It's the same thing with these frogs. You have living cells, still attached to workable machinery. So if you can fool those cells into thinking that they need to move, they will actually start to move and flex and do what cells do."
It can happen to other animals, like eels and squids too.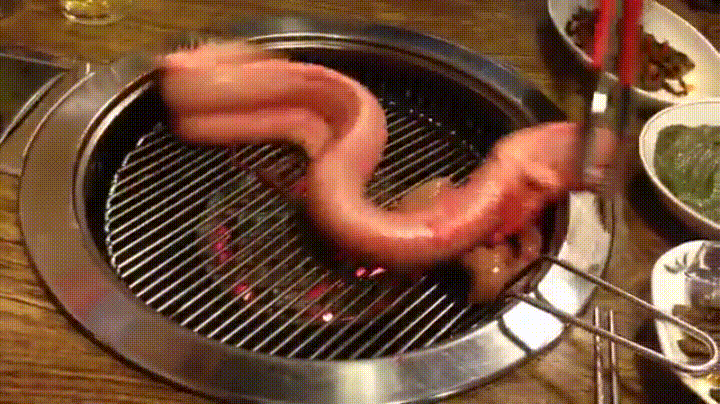 Rie's video has since garnered over 197,000 shares.
Go ahead and try salting a piece of (fresh) raw frog for a dinner and a show! It really eelevates the dining experience. 
Also read: Vlogger Dies On Live-Stream Broadcast While Eating Poisonous Bugs and Geckos Alive