Scooby-Doo Meets Courage The Cowardly Dog In A Crossover Movie of Nostalgic Proportions!
The world's two most iconic scaredy-dogs will be gracing us with a new movie, together!
Scooby-Doo and Courage the Cowardly Dog are teaming up in a cross-over phenomenon that 90s kids never knew they needed.
Warner Bros. Entertainment took to their YouTube Channel to drop the trailer Straight Outta Nowhere: Scooby-Doo! Meets Courage the Cowardly Dog.
"Comedy is unleashed when Scooby-Doo, your favourite mystery-solving mutt, teams up for the first time with Courage the Cowardly Dog. The canine colleagues sniff out a strange object in the middle of Nowhere, Kansas, the backwoods hometown of Courage and his owners, Eustace and Muriel Bagge."
"Soon, the mysterious discovery puts them on the trail of a giant cicada monster and her wacky winged warriors. Fred, Velma, Daphne and Shaggy know that this job is too big for a flyswatter. They'll need the help of the doggy duo to piece together the puzzle. Can Scooby and Courage overcome their jitters and defeat the insect army before the whole world bugs out? Try not to get scared. We double-dog dare you," they described the movie.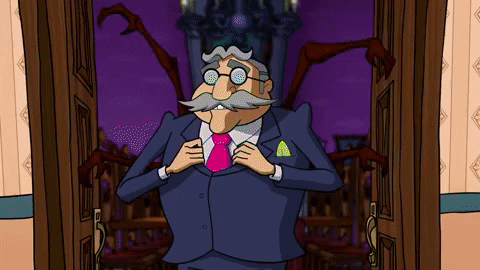 Straight Outta Nowhere: Scooby-Doo! Meets Courage the Cowardly Dog will be coming to digital platforms on 14 September.
Can't wait? Neither can we!
You can check out the full trailer here:
What do you think about this? Let us know in the comment section.
Also read: Malaysian-Indian Movie Wins BIG With 18 International Awards & A Golden Globes Shoutout