Scientists Discover Rare Plant Species Known As 'Fairy Lanterns' In Terengganu Rainforest
Malaysia's rainforests are full of wonders, some of which are still being discovered by mankind.
One of these wonders that were recently uncovered is even being described as completely new to science!
The University of Oxford took to its Facebook page to showcase a species of 'fairy lanterns' found in the Hulu Nerus Forest Reserve in Terengganu.
The video was captioned, "Scientists uncover exceptionally rare plant in Malaysian rainforest."
The plant was first discovered by rainforest explorer, Dome Nikong, back in 2019, who found the plant growing along a tourist track on Gunung Sarut.
However, when Nikong returned alongside a team of botanists in February 2020 with researcher Siti-Munirah; the 'fairy lantern' plants were found to be destroyed by wild boars except for one fruiting specimen.
Siti-Munirah and Dr Chris Thorogood, who is Deputy Director and Head of Science for Oxford Botanic Garden and Arboretum and lecturer at the Department of Plant Sciences, managed to examine the architecture of the plant with the little samples they collected and named it Thismia sitimeriamiae after Nikong's mother, Siti Meriam.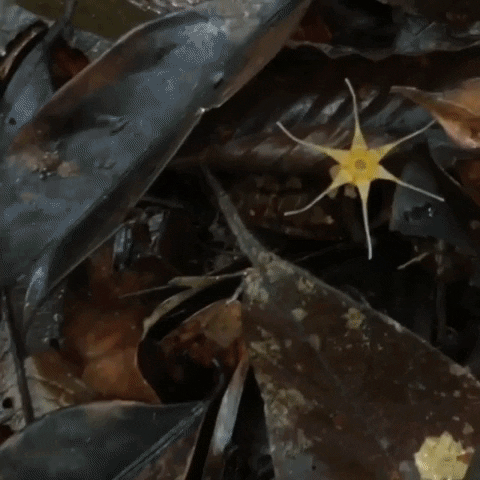 "The extraordinary architecture of the flower raises interesting questions about how it is pollinated," shared Dr Thorogood.
One thing that they are absolutely certain of is that the plant is exceptionally rare and may have only been seen twice and may already be extinct as attempts to relocate the plant have failed.
Hence, the conservation status of the plant is Critically Endangered (CR) according to International Union for Conservation of Nature (IUCN) criteria.
With such a unique discovery, it is only fair to assume that there are many other rare, undiscovered plant life that call Malaysian rainforests their 'home'.
For that reason, we should be taking additional steps to ensure our rainforests go untouched by activities such as logging and development.
What do you think about this? Let us know in the comment section.
Also read: Poor Sun Bear Seen Wandering Aimlessly After Habitat Destroyed By Logging In Pahang