Robber In Penang Violently Hits Elderly Disabled Man in Wheelchair
It's no secret that stealing is wrong, but what makes stealing worse is the person you're stealing from.
Certain people need the money and valuables they have in order to survive or to put food on the table for their family and loved ones.
For instance, the Info Roadblock JPJ/POLIS Facebook page took to their profile to showcase a man who decided to rob a lone, disabled, elderly man in Penang, but thankfully, it looks like he failed.
They wrote, "CCTV footage of a snatch robbery case of an elderly, disabled man near the Wisma KASTAM building at Gat Lebuh China, George Town, Penang."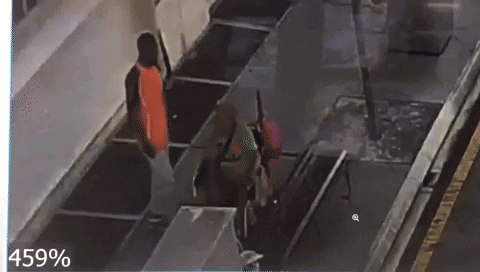 In the video, the suspect can be seen standing next to the elderly, disabled man in a wheelchair.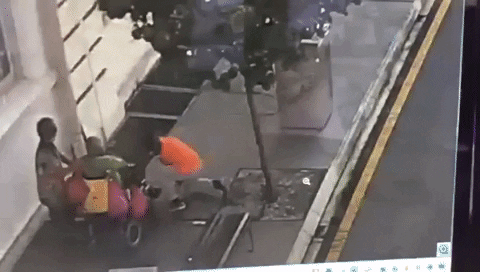 After looking around for a bit, the suspect then approached the elderly man and proceeded to grab his belongings. The elderly man fought back, holding onto his belongings, but the suspect became violent and started to shove and hit the elderly man.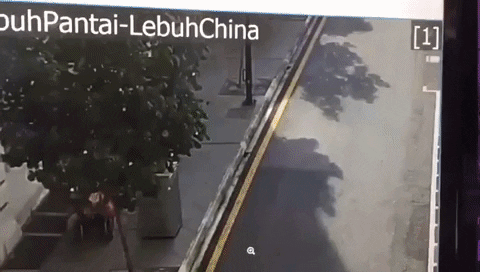 The struggle continued as a good samaritan (who also looks to be elderly) approached and tried to help the elderly man. After continuing to kick and beat the elderly man who was still hanging onto his belongings, it seems the suspect gave up and ran off, empty-handed to his accomplice on a motorcycle waiting nearby.
The suspect appeared to limp or trip as he approached the motorbike, which makes us worry about the condition of the elderly, disabled man following the attack.
We genuinely hope that the elderly man gets the help that he needs and that the authorities track down the suspect before he can attempt to rob anyone else.
What do you think about this? Let us know in the comment section. 
Also read: Brave Little Boy Risks Own Safety To Save Kitten Stuck In Monsoon Drain