Low Yat Shop Allegedly Scams Customer by Causing More Damage to Phone & Overcharging for Repairs
When seeking repair services, it is always handy to have at least some basic knowledge to avoid being conned by businesses trying to make a quick buck.
Recently, a netizen went onto Twitter to share his experience of being conned by a shop in Low Yat. He was overcharged on what was supposed to be just a simple fix.
In his tweet, he writes, "Okay guys, never ever repair your phone at this shop. I'm not the kind of guy who wants to bring a business down, but I really do think this shop is a huge scammer."
"I have an extra iPhone 5s at home, but the home button is damaged. Since I had to go to Low Yat to upgrade my laptop's RAM, I was like why not repair my iPhone as well."
"The shopkeeper was saying 'come, come cheap cheap'. My intention was only to survey."
"So I asked how much to replace the home button and he said RM150 but I declined as it was too expensive." 
"Then he said, 'give me your price range'. I also bantai je la and I said less than RM100."
"Then he said, "I can give you RM80″. I thought that was a great deal so I said okay. He said he just needed 30 minutes to repair it."
That is where his nightmare began. After leaving his phone to visit a computer store nearby, the netizen went back to check up on his phone.
"He said that my phone's home button was damaged along with its ribbon. He also said that the LCD was also damaged."
"I was like wait, what? The LCD was okay before this, it was only the home button that was problematic. He said that the whole set would cost RM300."
As a result, the netizen refused the service entirely thinking that he would not use the phone frequently.
"I said that it is okay, no need to repair. He agreed but charged me RM130 for it because he had already 'bought' the home button together with the ribbon."
"Since he bought it, he expects me to pay for it. But when I initially asked the price for the home button, it was RM80."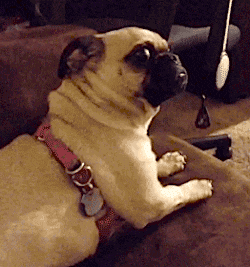 "I didn't even ask for the ribbon. I refused and gave the excuse of not having enough money, worrying it was a scam"
He paid the seller anyway and ended up with an unfinished phone.
"Long story short, I paid RM100 because I didn't want to make a scene. But he did not put the screen back as according to the seller, the screen is damaged."
"I gave in because I wasn't 100% sure the screen wasn't damaged when I gave it to him."
Lamenting the incident, the netizen said that maybe it was just not his luck.
"Those looking to repair their phones at Low Yat need to be extra careful. Not all the shops there are terrible. There are some very good people who can repair your phone at a cheaper price and with better quality."
Netizens commenting on the post were sympathetic and wanted action to be taken towards such irresponsible sellers.
One netizen even shared her own mother's experience trying to fix her phone.
"My mother had a similar experience but happened in JB. It was an old phone, and had only a cracked screen."
"She sent the phone to the shop to change it, only to find that the whole phone was disassembled just like yours. My mother cried her heart out asking for her phone back and got a new phone in return."
Another advised the netizen to report the incident to KPDNKK (Ministry of Domestic Trade and Consumer Affairs).
"Report the incident to KPDNKK and ask for a refund. The home button's standard price is normally between RM50-RM100."
"In the case where changing the home button results in a damaged screen, that is the fault of the seller."
Let's be real, not all sellers in Low Yat are bad and are out there to get you. But it is best to consult someone who knows about phones or at the very least Google to get the best and cheapest services in town.
It would not hurt to be extra careful before seeking such services.
Also read: Malaysian Warn iPhone Users To Beware Of New Scam That Unlocks Your Phone