M'sians & South East Asians Unite Against British Lady Who Called Nasi Lemak "Wickedly Bad"
As Malaysians, we may sometimes fight with our Southeast Asian brothers and sisters over who lays claim to the best food in the world. But there's still nothing that unites us more than when a foreigner decides to give their unsolicited opinion on what they think our food tastes like.
In the name of public interest, am sharing this wickedly bad meal British Airways treated me to during a 13hr flight. Behold: chicken curry served with anaemic boiled egg, topped with smelly, slimy anchovies. ANCHOVIES. I quite like plane food usually, and this was a 0/10 🤢 pic.twitter.com/ZmgbGa6znV

— Katie Morley (@KatieMorley_) January 15, 2020
A British woman named Katie Morley, recently came under fire on Twitter when she complained that our beloved national dish tasted "wickedly bad", giving nasi lemak a shocking rating of "0/10".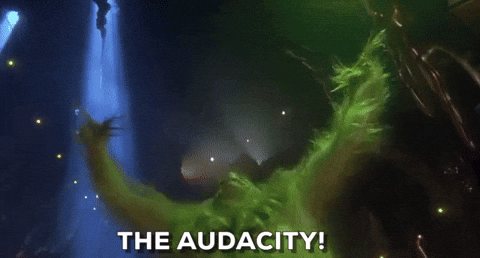 But that's not even the worse part. Katie also thought it was a good idea to describe in detail what she thought nasi lemak was:
"Behold: chicken curry served with anaemic boiled egg, topped with smelly, slimy anchovies. ANCHOVIES."
And you guys thought the whole "rendang crispy" incident was bad. Not only did the Twitter user mistake nasi lemak for chicken curry, she called ikan bilis "smelly and slimy" too!
And as you would've guessed, netizens from all over Southeast Asia decided they wouldn't stand for this kind of disrespect.
Awww look a Karen is whining about food with flavours . It must have been hard for her to taste something other than salt and pepper https://t.co/ZMb4A9lhpD

— Salmah from English Department (@saintfag_666) January 16, 2020
in the name of public interest i present to you a white woman thrown into the wilderness of… food from other cultures lmao sit down katie and eat your bland mashed potato https://t.co/bMswUecf4G

— jvee (@jiavernn) January 16, 2020
Some netizens questioned what right she had to make those comments about our food since British cuisine didn't look that appetizing either:
So my Nasi Lemak presentation may looked bad, fine.

In the name of public interest,

am sharing this wickedly "Beans & Toast", your famous breakfast. Which I can conclude, a "World War 2 Meal" 🤮

Untung jadi orang asia. Rempah-ratus di mana-mana sahaja. pic.twitter.com/Neb0VCgask

— Molf Dassler (@el_barqawi) January 16, 2020
The audacity to yuck at our food when they be eating haggis 😭 i can't lah with these people https://t.co/OyNngCu3qH pic.twitter.com/ggZ9EBE2jJ

— a.z.b.a (@azba95) January 16, 2020
Even Darren Cronian, the English man who flew all the way to Malaysia because he needed to satisfy his cravings for nasi lemak, had a few words of advice for Katie:
I mean I flew 6,000 miles for it 😂 https://t.co/2kLrSaVqeh

— Darren Cronian (@remotedarren) January 16, 2020
She picked the wrong crowd to mess with. Then again, we have to consider that she was served nasi lemak on British Airways, a non-Asian airline. So the food could've been genuinely bad.
Nonetheless, Katie soon realised the error in her ways and took to Twitter to clarify her opinion on the much adored national dish:
Many Malaysians have got in touch to say the meal I tweeted about yday is a popular national dish. I'd not come across it before & meant no offence. As many have pointed out, I was clearly served a v poor version by BA. Sure it can be lovely & hope to try the real thing one day!

— Katie Morley (@KatieMorley_) January 16, 2020
The British citizen emphasised that she was unaware of how much the dish meant to Malaysians, adding that she was "clearly served a very poor version by British Airways."
Maybe she'll change her mind if she gets to taste the authentic nasi lemak bungkus we Malaysians know and love. Do you know any good nasi lemak places? Comment where you think Katie should go to get the real taste of our beloved food! 
Also read: UK Man Casually Travels 9,600KM to KL Because He Was Craving His Favourite Nasi Lemak Ayam