M'sian Woman Accused Of Making Fun Of Vendor At Traffic Light, Netizens Call Her Rude & Spoilt
It's no secret that there are people who are in unfortunate financial situations and have to resort to working difficult jobs to make a living for their families.
We should look up to them as they prove to us, every day, that challenges should be taken in stride and that we should be thankful for what we have.
The O_o Viral Video o,O Facebook page took to their profile to showcase a Malaysian woman in a car, at a red light, using a microphone to make fun of a man selling food in traffic.
Orang tu cari rezeki halal kau menganjing pulak. Nak viral sgt kan,ok kita kasi viral..

Posted by O_o Viral Video o,O on Rabu, 9 September 2020
They wrote, "He is trying to make a living and you're making fun of him."
In the video, the woman used the tone that Malaysian market vendors use to attract customers, saying into a microphone multiple times, "Come and buy, come and buy, come and buy".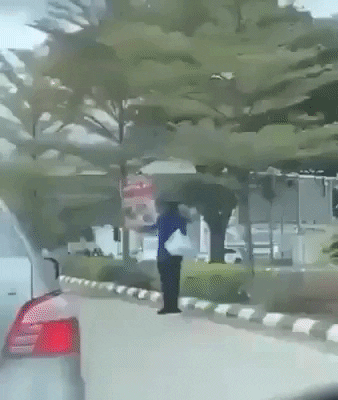 This could potentially have been an attempt to help the seller gain the attention of those in traffic, but based on her laughter, it also seems like an attempt to make fun of the man.
In fact, netizens appear to have decided that it's the latter.
This comment goes, "It's not funny, stupid. Different people have different paths in life. Don't assume that just because you have things easy now, that you'll have it easy tomorrow."
This comment says, "Who's child is this? She's so rude. I feel bad for parents who have kids like this. As though it's so funny to make fun of people like that."
This comment reads, "For me, if you want to try and help his business, that's good, by talking on the microphone. But when you laugh at him as people are recording you, it's as though you are treating him like a joke."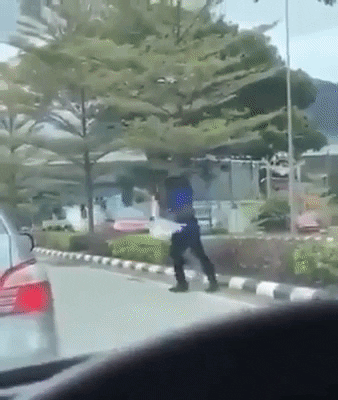 Some netizens also pointed out that some good still came out of the situation as someone in one of the cars ended up buying from the seller.
This netizen said, "It looks like you're mocking him, but there's still the positive side as people hear about the sales. In every negative thing we see, there's always positive aspects."
What do you think?
Was the woman just trying to help the man sell his product or was she blatantly making fun of someone who is just trying to make an honest living?
Let us know your opinions in the comment section!
Also read: 13yo in Kelantan Bullied & Beaten by Three Teens For Not Treating Them To Fast Food as Promised