M'sian Shares How He Lost His Yeezy, Friends and GF of 6 Years After Losing a Family Business
In this superficial life, many people have adopted this mindset where you can only be truly happy once you're able to afford luxurious items. That being said, many people would often overlook the fact that the littlest things bring the most joy.
Just recently, a Malaysian man shared his story onto a Facebook page saying,
"After experiencing some things in life, I've changed a lot. I've become more introverted and appreciative of the alone time I get. Back then, I was a social butterfly. I loved meeting new people and always cared about my image. I was afraid to do things alone and would always want friends around me."
He shared that he didn't dare to have his own opinion and would always rely on mainstream media so that he is always "in trend".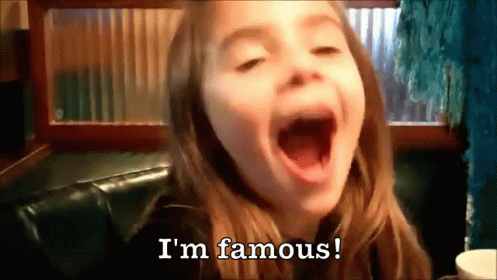 Life changing event, good or bad? 
"My dad used to own a business but recently his business went downhill, and he was forced to forego the business. Interestingly, his business failure has led me to a different life path, and I was able to realise many things in life", he said.
He said that when his dad lost his business, his mom was incredibly supportive and was willing to take her own EPF money out to help his dad rebuild his business.
To his surprise his dad did not take up the offer, his dad even told them,
"Our living condition isn't as bad as we think it is. Yes, my business failed, but we are nowhere close to being bankrupt and for that, we should be grateful."
He mentioned how his dad's words have deeply impacted the way he sees life now and since then, his outlook has changed.
I lost many things, but I gained even more
"Initially, I was thinking of taking over my dad's business once he retires, but now that the business has failed, I was forced to look for a job. The pay may not be much, but I'm glad to see that it's able to help take some financial pressure off my family. Due to the sudden change of my lifestyle, I've lost many friends and even my partner left me. But I'm still thankful that some of my friends stayed by my side", he shared.
He then ended the post saying that he no longer wants to live a lavish life,
"I just want a quiet and stable life. I've lost my BMW and Porsche but at least I still have a 5-year-old Toyota to help me commute. I sold my Yeezy, but I still have a few pairs of Adidas left and most importantly, even though I lost my partner of 6 years, at least I didn't lose my family."
He also reminded everyone to "Be grateful for what you have but never settle for less than what you can be".
This is a reminder to try and be grateful of the things we have, instead of dwelling on the things we don't. Have you ever experienced something like this? Let us know in the comments below.
Also read: M'sian Man Shares How He Lost His Friends And Girlfriend Because He is No Longer Rich