Man Openly Dug His Nose, Rubbed His Face & Spat On KTM Floor Multiple Times
At this point, I think we've very much established that there are bad eggs among our community. We've dived into how we should not associate their behaviour with their peers' but we've never spoken about why these bad eggs do what they do.
For example, the whole world is currently in a state of panic due to the Covid-19 pandemic as medical professionals are working tirelessly to find a cure. In the meantime, certain easy-to-do, easy-to-remember steps were given in order for people to keep themselves safe while also ensuring they don't spread whatever they have to others. So, why would anyone purposely avoid these safety measures and on the other hand, spew their personal fluids all over public property?
Nis (@anssyakirin) took to her Twitter profile to showcase a man who apparently decided to spit multiple times on a KTM heading from Seremban to TBS, this morning. The man can also be seen digging his nose and deliberately running his hands down his face.
this pakcik keep spitting dah 3 kali bruh sampai laki aku sempatla record buat tatapan, dasar penyebar korona😂 pic.twitter.com/qPQfPynykn

— nis (@anssyakirin) March 17, 2020
She wrote, "This uncle kept spitting, it's been 3 times now until my man managed to record for observation, the spread of the coronavirus."
At one point in the video, the man openly spat on the floor of the KTM before stepping on it and rubbing it into the floor.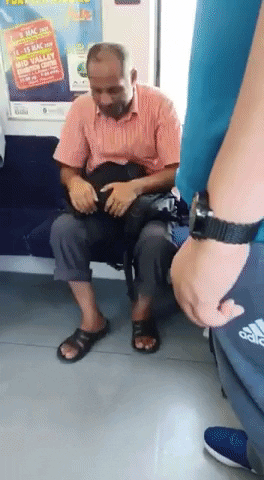 What makes it worse is that at one point, the man got angry and chased the other passengers out of the coach, as according to another netizen, dreamer (@IzzatiMunira).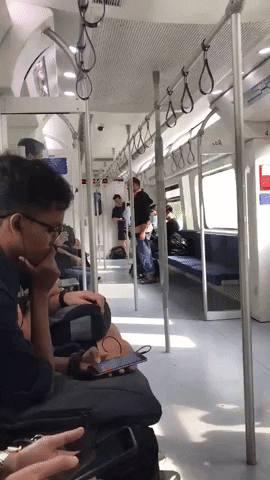 "Weyh, this is the same uncle, he spat in front of me and my friends on the KTM. He even chased us and the other passengers in the KTM to the other coaches. It's dangerous, he spat 2 to 3 times, it could spread the coronavirus," said Izzati.
KTM berhad has since promised to sanitise their trains following the incident. We genuinely hope that this man is caught by the authorities soon for it is still unknown if he is carrying the Covid-19 virus.
Hence, ladies and gentlemen, the question here is, why? Why would the man do such a disgusting and unethical act?
Let us know what you think in the comment section. 
Also read: Banting Residents Flock To Morning Market Despite Social Distancing & Covid-19 Restrictions