Malaysian Gamer Accused Of Sexually Grooming 17yo Girl And Asking For Nudes
Warning: There are explicit messages in screenshots included in this article.
Digitalisation has brought us a new era of careers ranging from social media influencer to TikTok specialists.
But going online can be very dangerous, especially for younger teens who are susceptible to the manipulation of others – and this unfortunately is what happened to one girl.
A 25-year-old Malaysian Twitch streamer, Varcuss, has been accused of grooming underage girls, especially those interested in gaming, through his affiliation with an online streaming site.
17-year-old girl was mentally and sexually abused online
His 17-year-old victim from Hong Kong spoke to WORLD OF BUZZ about how she had to endure months of emotional terrorism and unwarranted sexual advances from the streamer who she believed was a friend and mentor.
The Beginning: Luring girls by promising to boost their Twitch performance
As according to the victim's friend, Jackson 'Raijinshi' Lee, who is also a Twitch streamer, informed us that Varcuss used his charm as the 'funny elder brother' figure to lure girls in, while promising to help them boost their performance as Twitch streamers.
Jackson explained that Varcuss had met the victim along with her group of friends, who are the same age as the victim, through a mutual friend. He had then proceeded to use his 'brotherly charm' into getting close to them enough to carry out lewd conversations. He apparently convinced the girls through this 'banter', to normalise calling each other sexual slurs like 'slut', 'whore' and 'cumdumpster'.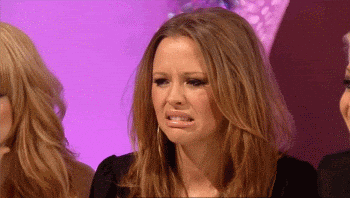 He had apparently used his knowledge and abilities as a Twitch streamer to further penetrate the group, offering 'carries' when playing and streaming games, which helped the girls improve their gaming skills which then boosted their audiences on Twitch.
Manipulating and making her fall in love
Based on the allegations, Varcuss had targeted two of the girls from the group, but ultimately singled out the victim and then proceeded to privately chat with her.
The victim, unfortunately, didn't realise what was happening and fell prey. She also had developed feelings for him. He eventually started telling the victim about how he was receiving a lot of sex from girls and started convincing the victim into sending him photos of herself.
"The pictures were innocent at first. Just selfies. But he got hungry, and started asking for more explicit ones. He started asking for pictures of her in her underwear, and eventually escalated to full nudity," Jackson said.
"He would go on and DEMAND she pose in multiple lewd poses and she would do them for him as a way to appease him.
"He knew she could be easily manipulated and started using guilt as a way to get more. Always stating he's depressed and the only way to fell better is to get more nudes from her and verbally attacking her when she refused to send one," Jackson added.
"I was gullible. I gained a lot of respect for him. I started sending him pictures, just with undergarments though, as I nagged him about sending nudes feeling illegal.
"He reeled me in with pity. He did kind of reel me in with his voice. This is one example (Varcuss took a hiatus from his Twitch channel after apparently getting fired from his job as a caster for one of Team Secret's PUBGM matches because 'people didn't like his voice') of why I sent what I did, in hopes that it would make him feel better," the victim added.
The non-stop lies
Varcuss had apparently also used the coronavirus to convince the victim to send him photos.
"He told me that he and his housemates got tested for the coronavirus and after some time, he told me that one of his housemates got infected. His housemate is, to my knowing, healthy," the victim told us.
They eventually got into an online relationship and she moderated his channel for him before she realised what was going on and broke things off.
"It took me so long to realise the toxic situation I was in," said the victim.
Jackson has issued a complaint to the Malaysian Communications and Multimedia Commission  (MCMC) regarding Varcuss's activities and is currently waiting on a verdict to proceed with legal action.
Besides this case, Varcuss is also allegedly known for harassing multiple other females, locally and internationally.
Additionally, the victim was only 17 years old so it's not hard to image someone as young as her would be easily manipulated. Hence, do not bash the victim, as again, she was only 17 years old. Plus it's never the victim's fault.
WORLD OF BUZZ has since reached out to Varcuss for his side of the story but have not received a response.
Also read: Nth Room: The Horrific Story Of Girls In South Korea Blackmailed Into Filming Gruesome Sex Videos