Jay Chou Shouts Out Malaysian Comedian Uncle Roger in His Instagram
Nigel Ng, aka Uncle Roger, has become a comedic icon and is making waves all over the world.
So much so that other icons, including some of the world's best musicians are taking notice of him.
International singing sensation, Jay Chou recently took to his Instagram profile to give Uncle Roger a shoutout after the comedian had called him 'the Uncle Roger of music', sparking BFF potential.
He wrote, "Hahaha #uncleroger"
The whole incident began after Uncle Roger had posted a video of himself working at the Machi Machi bubble tea store in Stockholm, Sweden. Jay Chou fans would know that Machi Machi is actually his favourite bubble tea brand!
The clip was prompted after a customer had asked Uncle Roger if the bubble tea shop was owned by Jay Chou (it's not).
"Is this Jay Chou's bubble tea shop? Haiyaaa, Jay Chou is a big superstar, he has no time to serve you. This is not Jay Chou's bubble tea shop. This is Uncle Roger's bubble tea shop," he responded.
Uncle Roger then launched into a little fanboy moment as he looked into the camera and tells Jay Chou how he is his favourite singer.
"Nieces and nephews, if you don't know Jay Chou, he is a big superstar, global icon. He is the Uncle Roger of music."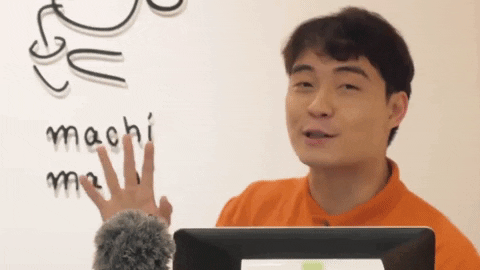 Nigel Ng has also since responded to Jay Chou's post.
Nigel wrote, "Thank you, president Chou. I grew up listening to your music," to which Jay Chou responded with, "Haha, your videos are really interesting!"
Of course, fans who took notice of this are bewildered at the huge mention from Jay Chou.
"OMG!! Imagine getting a notification on your phone to see Jay Chou shouting out about you!!!" one wrote.
"You know you've made it big when one of the most famous celebrities took notice of you. #ded" another one commented.
We sense a potential friendship blooming between these two. We look forward to Jay Chou being featured and collaborating with Nigel in the future!
What do you think about this? Let us know in the comment section.
Also read: These Costumes Were Promoted Using Yellow Face & People Are Disgusted