It's Official: Japanese Superhero Ultraman Will Be Joining The Marvel Family In 2020!
As we all know, the Marvel Cinematic Universe has grown to become one of the largest movie franchises in history. Honestly, we think it might even be the largest movie franchise ever, spanning a number of blockbuster movies, TV shows, books and comics. But for the most part, these superheroes tend to be familiar faces from Stan Lee's own creations, such as Iron Man and Captain America.
But what if we told you that a well-known superhero from the East might make an appearance in the next phase of Marvel comic books? Can you guess which one it is? We'll give you a hint; it has something to do with salted egg yolk.
Ta-da! Yes, Japanese superhero Ultraman, aka the Salted Egg Superhero to those of us who speak Mandarin, will be part of the Marvel publishing family soon!
The announcement, which was made on 23rd November 2019 over Twitter, was met with much fanfare from both traditional fans of the Ultraman series, as well as long-time Marvel fans who have been keeping up with both the movies and the 616-canon comics.
But bear in mind, this agreement seems to only encompass printed works such as comics and graphic novels for now. It is also likely that Ultraman will exist in a separate timeline within the Marvel universe, from all other existing Marvel characters.
"As one of the world's most popular franchises, Ultraman has brought together some of the most passionate fandoms in pop culture today, and we can't wait to bring his story to even more fans around the globe," says Marvel Editor-in-Chief C.B. Cebulski.
Whether this new partnership with result in a new movie deal, or even potentially a crossover with the core Marvel superheroes teams remains unknown at this point, but fans certainly seem to be plenty excited! To make this happen, Marvel will be working closely with Tsuburaya Production, who has published a bulk of the Ultraman material for some time now. The new Ultraman Marvel comic books are slated for release in 2020.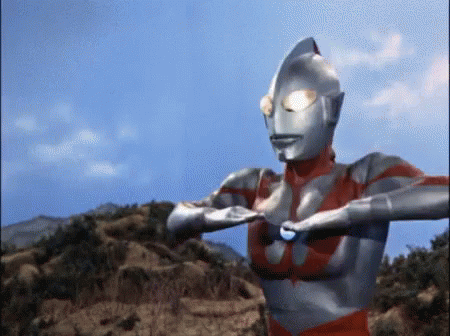 As you can imagine, the reaction from fans has largely been overwhelmingly positive, with many excited to pick up the new merchandise and comic books that are planned for next year. Even we can't wait!
Here's to hoping that Ultraman manages to gain an even bigger audience beyond Asia, and bag himself a proper movie deal that he deserves! 
Also read: Watch: Viral Videos Show How Much Malaysian Guy Loves Ultraman Tiga More Than His GF