If you've been saving up for a new set of wheels, now is the time to finally make that purchase!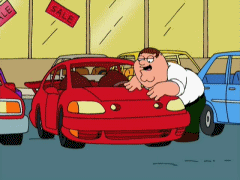 With the announcement of the Short-Term Economic Recovery Plan (PENJANA), it was declared that there would be a 100% sales tax exemption off local cars and a 50% sales tax exemption off the purchase of imported cars. Since then, many car brands have slashed the prices of their vehicles down to these amazing deals. If you're looking for a good sale, here's where you can start!
Honda
Honda is slashing its prices by as much as RM9,500 or selected models due to the sales exemption provided by the government, as reported by Berita Harian.
With the new price adjustment, renowned models such as the: Jazz, BR-V, City, HR-V, Civic, CR-V and Accord are being reduced by amounts ranging between RM2,788.46 to RM8,545.63. Honda's CBU model Odyssey marks its highest drop worth a total of RM9,502.47.
If you want to find out more about Honda's offers, visit their website here.
BMW
For those of you who are looking for an upgrade on the fancier side of things, BMW has announced price drops of up to around RM30,000 for both local and imported models that will apply until 31st December 2020 this year.
Among the biggest price reductions are the BMW 7 Series (740Le Drive), with a discount of RM29,747.13, and the BMW 8 Series 840i Gran Coupe M Sport, that has been reduced by RM31,388.77.
For more listings and prices, you can check out BMW's website here.
Perodua
If you're on a tight budget and looking for something in the cheaper range, Perodua is offering 3-6% off ALL car models! Discounts ranging from RM723 to RM4,674 are available across the board.
Following the list of prices available at Perodua showrooms, Axia models will be discounted by RM1,763. Bezza models will be given a reduction of RM1,124 to RM1,624 based on variant while the most popular Myvi models are given a price drop ranging between RM 1,498 to RM1,893.
For more information about discounts available for other models, visit Perodua's website.
Toyota
Another car company that's applying a six per cent discount to its models is Toyota. Savings from the government's SST exemption can be found across the company's selection of passenger cars with a substantial price adjustment made for its' big models: The Vellfire and Alphard.
The Vellfire model is given a discount of RM14,419 while the price of Alphard models are reduced by RM17,391!
More information about discounts on Toyota's other models are available on their website.
MINI
For car owners who are looking to add a sleek, compact model to their collection, MINI's discounts may catch your eye. The British automobile company is offering price reductions of up to nearly RM14,000 for some of its models. Like BMW, discounts for MINI models will apply until December this year.
Some of the attractive sales that are up for grabs include price reductions on the Countryman Pure (reductions ranging from RM8,146) and Countryman John Cooper (discounts of up to RM13,997).
More information on these or other discounts are available here on MINI's website.
Proton
Out of all the promotions offered on this list, Proton is the only national carmaker to add more price reductions on top of the existing discounts provided by the sales tax exemption.
Discounts start from as low as RM400 (Proton Saga 1.3 Standard manual) to a whole RM7,000 price drop (Proton X70 1.8 TGDI Premium X 2WD).
To find out more about the various promotions available for Proton's models, you can visit their website here.
Kia
As for Kia, price reductions start from as low as 2.42 per cent to 6.7 per cent for its models. The largest price reduction for its price is Kia's Optima EX with a discount that's offering around RM9,370 off its original price. However in terms of ringgit, the car company offers a  drop of RM14,767 discount (3.85%) for pricier models like the Stinger GT.
For more information on discounts offered by Kia, you can visit their website here.
Which car would you get from this list? Let us know in the comments! 
Also read: M'sians Get 100% Sales Tax Exemption on New Local Cars Till End of 2020!