Government Officials Warned About Showing Off Lavish Lifestyle And Luxury Items Online
Disclaimer: certain images are for illustration purposes only
Just recently, a senior government official and his two sons were remanded over the suspicion of abusing his post by taking bribes, NST reported.
They were caught after the Malaysian Anti-Corruption Commission (MACC) noticed the trio's lavish lifestyle on social media. MACC seized gold bars and cash worth about RM3 million and about 150 handbags and watches.
So it goes to show that it is best to keep your private life… private.
MACC has been following the lives of many government officials on social media such as Facebook and Instagram, The Star reported.
But they are not only stalking civil servants online, they also keep a close eye on their family members as well. MACC keeps an eye out on posts especially on branded handbags, watches, jewellery and expensive family holidays.
What should give these government workers and their families away would be how their lifestyle and income doesn't match.
An unidentified MACC source told the press,
"We do look into it. We can consider them as initial information to carry out further checks. If it warrants an investigation, then we will probe."

"We cannot check all postings but mostly the public does send them to us and it is taken as a first information."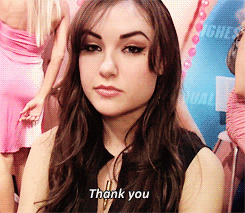 The MACC deputy chief commissioner, Datuk Azam Baki added,
"We also rely on our public tip offs and our own intelligence gathering to investigate such cases."
Of course, this is no easy task as there were about 1.6 million civil servants to monitor. This number obviously does NOT include their family members too.
But Azam reinforced that owning branded items isn't the main problem. It is the question of how they could acquire so many of those expensive goods.
"But having one too many Hermes, Chanel or Louis Vuitton bags will raise eyebrows and suspicion as to the source of their wealth."
"If civil servants or their family members are having more than a dozen and flaunt them around, then we would like to know where they got the money to buy those bags."
The MACC would work closely with other government departments such as the Immigration Department to check on the frequency of these civil servants' overseas trips.
Azam explained,
"These are some of the indicators we used as part of our probe against those living beyond their means."
Azam even added that the government workers who fly overseas just to play golf or have hanky-panky times with girlfriends and mistresses are being probed too. He said that these are the usual signs of officials who were corrupt and abusive of their power.
It seems like our gomen workers have quite a restricted life. Aside from being careful of their online presence, they have to be careful of everything else they say and do too.
A minister in the Prime Minister's department, Datuk Seri Azalina Othman added that all civil servants need to watch their words too according to the law, The Star reported.
Regulation 19 of the Public Officers (Conduct and Discipline) Regulations 1993 states that civil servants were not allowed to make any statements, publish comments, or speak before the approval of the Minister or their respective departments.
Azalina mentioned,
"Provisions under the Act were enacted to make it an offence for any individual to reveal official secrets obtained while in service once they have retired."
"All public servants must abide with the rule of law to ensure that there will be no confusion among the general public."
"The rationale behind the implementation of the rule is to avoid any misunderstanding from unverified sources and any misinterpretation of the Government's decisions."
"The rule must be complied with by all civil servants who are still in service."
But the question is….what kind of secrets are we talking about ah, Azalina?