Did You Know The N95 Mask Was Created By A Penangite Who Saved China During A Plague?
Masks are something no one really bothered about until six months ago but it's currently one of the most sought after item in the world!  If you're thinking about an all-night, hydrating mask, you're wrong! I'm talking about N95 masks.
If you happen to go out, please go back in and obey the MCO! BUT, from your previous ventures to the outside world, you might've remembered this mask as netizens and especially medical professionals wore it to protect themselves.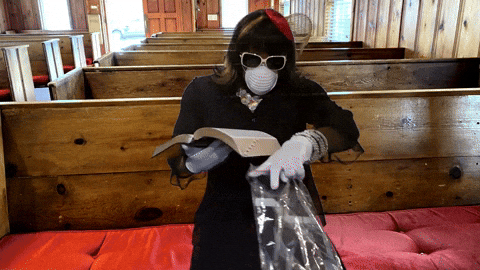 As you donned this mask, have you ever wondered which great scientist made it?
Well, what if I were to tell you that the infamous N95 mask was created by none other than a Penang-born Malaysian?
Wu Lien-teh was a Malayan-born Chinese doctor renowned for his work in public health and particularly the Manchurian Plague of 1910–11. An extremely accomplished man, Wu Lien-teh was the first medical student of Chinese descent to study at the University of Cambridge. Not only that, but he was also the FIRST Malayan nominated for a Nobel Prize for Medicine in 1935!
He created the mask during a plague that fell across Northern China.
A little backstory on Wu Lien-teh: He was born in Penang in 1879 and went to the Emmanuel College, Cambridge in 1894 after winning the Queen's scholarship. So, how did this accomplished Penang lang went on to create the N95 mask that we know and love? Well, as all superhero origin stories, this one begins with a plague. In the fall of 1910, a plague spread across Manchuria (the area is now known as Northern China which was broken up due to political conflict between China and Russia).
"It's apocalyptic. Unbelievable. It kills 100% of those infected, no one survives. And it kills them within 24 to 48 hours of the first symptoms."
A race soon ensued between the two countries to figure out the cause of this plague and a way to stop it. Finding it would mean that the country would have claim over Manchurian. Soon, the Chinese Imperial Court brought in Wu Lien-teh to lead the efforts.
At first, he was considered "unimportant" as he was young and spoke lousy Mandarin. However, he turned heads after performing an autopsy on one of the victims and concluded that the virus was spread through the air instead of fleas as many suspected.
Based on what he'd seen in the West, Wu developed a sturdier mask made from gauze and cotton, wrapped securely around one's face and added several layers of cloth to filter inhalation. However, his invention was faced with some hesitancy and even racism! When Wu was explaining his invention to a French doctor, Gérald Mesny, the doctor brushed off his idea and even said, 'What can we expect from a Chinaman?'. To further "prove his point", the doctor attended the sick in a plague hospital but died two days after!
AND THAT'S WHY YOU SHOULDN'T BE RACIST EVERYONE!
Wu's mask became an icon as it was cheap to make and had a great design.
The mask protected its users from bacteria and could be constructed by hand out of materials that were cheap and in ready supply. Everyone from medical staff, soldiers and even everyday people wore the masks. Even when the Spanish flu arrived in 1918, it was Wu's mask that was used by the scientists and the public. Companies across the globe quickly increased production of the mask to match with increasing demands.
The N95 mask that we know and love (sort of?) now is the descendant of Wu's design. Throughout World War 1 and 2, scientists modified the mask further to make it safer and more convenient to wear.
Well, after this, whenever you're about to wear an N95 mask, feel a little bit of pride knowing that a Malaysian led its invention. Keeping that in mind, whenever you're about to head-out during the Movement Control Order, make sure to mask up and make Wu Lien-teh proud!
Also read: 13yo Johor Boy Makes DIY Power Bank for Brother Because He Couldn't Afford One