Bar in KL Gets Massive Backlash Due to Increased Prices Despite GST Removal
A restaurant in Bangsar has come under fire for an increase in prices of their food, even though they've removed the 6% GST.
Patrons who ate there immediately noticed how the prices for the same meal that they ate previously shot up. They reported the issue to The Ministry of Domestic Trade, Co-operatives and Consumerism (KPDNKK), and showed them their receipts containing the food that they ate.

Source: Facebook
Netizens exclaimed that by right, with the removal of GST, business owners should not be hiking their prices instead.
The government body acted swiftly and sent officers over to the establishment to carry out investigations. They filed a report stating that while the GST has been manually removed, the restaurant was still in the process of updating their pricing system. They were however, still using the old menu that had the 6% GST pricing. The restaurant has since been asked to explain their price hikes with the appropriate documentation as proof.

Source: Facebook
The operations management has said that after the 0% implementation of GST, their restaurant has been steadily updating their new price ranges, and seeing that has only been a few days since the removal of the GST, the ongoing process is still messy. The management explained that they are having some problems with the pricing system and are working to have it fixed.
However, netizens were up in arms about the whole issue and began posting their own receipts with price discrepancies, showing how they too felt cheated by other restaurants whose prices increased AFTER the removal of the 6% GST.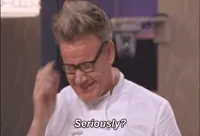 Some even found discrepancies in their groceries!

Source: Facebook
KPDNKK has issued the bar/restaurant Notice 21 for the management to provide documents in regards to the case and a clear explanation on the price hike.
While many pointed out the unfairness of the restaurant, others mentioned that it's within the business owner's right to hike their prices however they like.
Either way, be careful folks! Check your receipts and make sure GST is at ZERO %! And that you're not paying for mysteriously hiked up food prices or items. Be extra vigilant and remember to report it in to KPDNKK if you see anything fishy. Don't forget to do your part!
If you're not sure how, check out this next article!
Also read: Here's How to Make a Complaint to KPDNKK If You're Still Being Charged for GST