8 Things You Need To Remember About The CMCO If You're Heading Out This 4th May
Today isn't just a monumental day for Star Wars fans.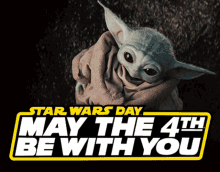 On Labour Day, PM Muhyiddin announced the relaxation of multiple MCO regulations set to take effect today (4th May), marking the start of a new conditional MCO (CMCO). With businesses re-opening and people going back to work, here are a few reminders that you should take note of before you head out that door today!
1. Face masks are not mandatory but encouraged
While highly recommended to wear face masks in public, the regulation is not mandatory unless the area/business you enter says that it is so. According to Malay Mail, Datuk Dr Noor Hisham clarified that wearing surgical masks in public isn't compulsory but recommended.
"For now, we are encouraging the public to wear masks if there is a need to leave their homes or head towards a public area," said the Health DG.
2. Up to four people from the same household can travel in the same vehicle
But remember, this only applies if you are all from the same household.
Senior Minister, Datuk Seri Ismail Sabri specified, "the government has decided to allow private vehicles a maximum of four family members to travel together. But they must come from the same family, same household."
If you decide to bring friends into your vehicle, you will deal with authorities accordingly.
3. Two people from the same household can do grocery runs
While the 10km radius limit still applies if you're planning on going out to get groceries or essentials such as food, medicine, dietary supplements or daily necessities, you can bring another member of your house with you.
(Update: Senior minister, Datuk Ismail Sabri Yaakob, just announced that 10km-restricted travel is withdrawn under the CMCO but interstate travel is still prohibited.)
According to the Attorney General's Chambers official Federal Gazettes, those heading out to purchase essential goods "may be accompanied by one family member staying in the same house."
4. You can send your cars back to workshops for repairs again
For some of you, going back to work means driving regularly again. And after weeks of only being used for essential grocery hauls, your car might need a little bit of fixing before its ready for that daily commute.
Thankfully, MITI states that automotive industries are now allowed to start manufacturing parts and components, including after-sales services and spare part supplies. So workshops are allowed to open to take care of all your vehicle's needs.
5. There are now applications open for you to travel between states
Within the rules specified in the SOP, of course. While the restriction has cautiously been lifted, it only applies for selected groups travelling for certain cases. For example, those who were stranded in their hometown can apply for a permit to return to the city. But it doesn't work vice versa. Only students are allowed to return home from their campuses as there were no Covid-cases detected among this group.
However, if you feel like your cause to travel is necessary (e.g. for work purposes), you must apply for a permit via the Gerak Malaysia app. Just sign up with your name, address, phone number and IC number. The app will track your location so authorities can keep record of where you've been and whether you've been in contact with possible Covid-19 patients. But do take note that there is a time limit to your travel dates. To stay updated on when you can apply, follow the National Security Council's telegram.
6. Air-cond servicing and plumbing allowed 
If you've been having household issues, this is definitely the good news you need today. All you need to do is go to your nearest police station and provide the name of your contractor, their contact details and the number of people you're expecting to enter your house to handle repairs.
While CIDB regulations say that anyone who works on projects should be registered, small-time contractors usually aren't but these workers are also deemed "too minor" to require approval from MITI, said Works Minister, Fadillah Yusof according to FMT.
7. Public transport and e-hailing services have extended hours 
With Rapid KL up and running again, all public transport services are open to run as per usual before the implementation of the MCO to accommodate those who are travelling back to work. Stay updated on changes in their operation hours by checking out their Facebook page.
As for e-hailing services like Grab, services will resume from 6am-11pm every day but customers must book their rides before 10.30pm. Grab is allowing a maximum of two passengers per ride but both drivers and passengers need to wear face masks at all times and have their own hand sanitisers. At the moment, customers are advised to sit in the back seat for social-distance purposes.
8. Check the list of activities you can do in your own state
While the CMCO was announced nationwide, several states have chosen to not adopt the implementation of the government's relaxation in regulations. For instance, Selangor and Negri Sembilan have decided to still ban sports and social activities such as jogging due to the number of active cases.
Penang on the other hand, said it would implement the conditional MCO in three phases. So if you're staying in a state that has it's own set of regulations, be sure to stay updated on your respective government social media accounts!
Hope this helps those of you who are planning to head outdoors today! Remember to stay safe and follow the SOPs. 
Also read: Rapid KL Resumes Operations On 4 May Under Strict SOPs, Here's What The Situation Looks Like