32 Ill & 4 Dead By Listeria Infection From Consuming Imported South Korean Enoki Mushrooms
As if coronavirus wasn't enough, South Korean enoki mushrooms could potentially cause a deadly infection. The infection has apparently caused 32 people to fall ill, 30 of whom were hospitalised, including 6 pregnant women (2 who have had abortions), and 4 have already been declared dead due to the infection in the United States.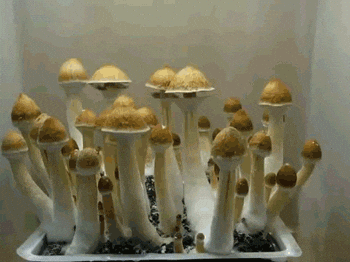 According to Sinchew, the fresh agricultural product of Flammulina Velutipes was exported to US from South Korea and caused a deadly Listeria infection in California, Hawaii and New Jersey. The mushrooms were exported to 17 states within the US and developed in rural areas of Michigan. Since the dawn of the infection, the US Centre for Disease Control and Prevention (CDC) and the Food and Drug Administration (FDA) have been investigating the matter.
The Michigan Department of Agriculture and Rural Development discovered that samples of imported enoki mushrooms from a shop which tested positive for the organism can actually cause serious, sometimes fatal infections. Elderly people with weak immune systems or chronic diseases as well as pregnant women and their newborn babies are especially at risk.
CDC has released a warning for consumers not to consume these mushrooms even if there aren't any abnormalities after consuming. In fact, citizens have been advised to avoid them completely. Some of the symptoms of the Listeria infection also include fever, muscle aches, headaches, and loss-of-balance. They occur about 1 to 4 weeks after consumption.
What do you think about this? Let us know in the comments!
Also read: China Claims Covid-19 Peak is Over For Them Hours After WHO Declared The Outbreak a Pandemic