19yo Who Didn't Eat Vege & Fruits for 10 Years Becomes Blind Due to Lack of Vitamins
Some of our guilty pleasures are snacking on junk foods and processed foods that are very tasty but also very unhealthy. There's nothing wrong having a snack or two, but it's definitely a problem when your entire diet consists of food that has no nutritional value.
A 19-year-old boy from Bristol, England went blind after consuming ONLY chips like Pringles, crisps, deep-fried sausages, and ham sandwiches every day. This unhealthy diet caused a lack of vitamins in his body, which led to the deterioration of his eyesight.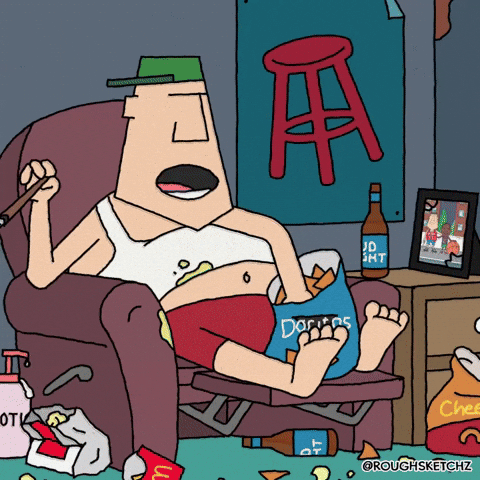 The fussy teenager did not eat fruits or vegetables for 10 years, which made his body deficient in key vitamins like vitamin B12, copper and vitamin D. He then slowly began losing his sight over a period of three years, and had to drop out of studying IT at college, reported Daily Mail.
The boy's condition, Nutritional Optic Neuropathy (NON), is a "dysfunction of the optic nerve resulting from improper dietary content of certain nutrients essential for normal functioning of the nerve fibers," according to Pub Med.
When he was 14 years old, he went to the doctor and complained about tiredness. Results revealed that he had anaemia and wasn't producing enough red blood cells to meet his body's needs.
At that time, he was administered vitamin injections and was put a meat-fruit-and-vegetable diet. However, his symptoms continued, and he began experiencing deafness and blindness by 15 years old.
By the time he was 17 years old, the boy's vision worsened, and he became blind. And although he was normal in height and weight, his body lacked vital nutrients which lead to irreversible damage to the nerves in the back of his eyes, which caused him to go blind.
"I've become very isolated. When I was little I'd go out and play football with my friends. I'm too frightened to do that now," he said, adding that the doctors could've helped him earlier if they had advised him to go on a proper diet. But they only began to question his condition at a progressed stage.
"When I asked for help, they didn't listen to me," he said.
His mother, who had to quit her job at a pub to care for him, said that her son's eyesight went downhill very fast and is now legally blind.
"He has no social life to speak of now. After leaving school he got into college to do a course in IT. But he had to give it up because he could not see or hear anything," she said.
"He would love a job – but he has not been able to find anything he can do. I had to quit my job in a pub. I now look after him full-time."
In the Annals of Internal Medicine's case reports, lead author Dr Denize Atan said that "he had only eaten chips, Pringles, sausages and other processed food since he was in primary school."
"It's the most serious case I've ever seen of blindness caused by junk food," she said.
"He was clearly getting enough calories, but not nutrients. When the problems started he seemed, on the outside, like a healthy 14-year-old boy."
"His family actually bought him the chips because if he didn't eat them then he wouldn't eat anything. They tried hard to introduce veg and fruit to his diet."
"He is now registered blind and can only read the top letter on an optician chart. He also has a blind spot in the middle of his eyes. He has maintained his peripheral vision, so he is still able to navigate. But he has caused permanent damage to the optic nerve, which can't repair itself."
However, even after all this, the boy still did not change his unhealthy eating habits. He continued consuming junk food while receiving treatment for an eating disorder and taking vitamin supplements.
"Doctors and families need to be aware that having a poor diet and eating Pringles all day doesn't just affect your heart and leads to obesity. It can also damage vision," Dr Atan said.
Damn, eat in moderation, guys! Too much of something is never good – unless it's veges, so eat your veges!
Also read: M'sian Shares How 11yo Daughter's Intestines Filled with Poop Likely Because She Didn't Eat Vegetables