10 Types Of People You Might Meet On Dating Apps
We all know what a dating app is, and some of you may have used it for many kinds of purposes (*gulps*) in life.
Swiping left and right sure is fun, until you meet some very questioning people. But the best part is, you also have the potential to meet some of the best people who may become your future partner or lifetime friends.
With dating apps getting more and more prevalent, we thought we should share 10 types of people you might meet in this space.
1. The fling-ers
We understand everyone has needs and besides looking for love, dating apps are often used to find people to satisfy those needs.
These people usually specify their intentions on their profile using terms such as 'DTF' or looking for 'FWB'. Some of them usually only specify when you start to chat with them. This type of people usually are straight to the point on what they're looking for. So if you're not interested, just move on to the next. But better to be aware of the creepy ones too!
2. The ghosts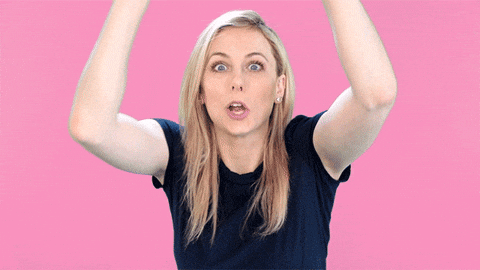 The reason why they are called the "ghost" is because of their extraordinary ability to disappear just when you thought things are going well.
They will ghost you for no reason, leave you hanging with questions. "Have I said something wrong?" or "Why are they not replying anymore all of sudden?"
So, are you usually the ghost or the ghosted?
3. The social media opportunists
It's rather easy to spot attention-seekers on dating apps. Usually, they share their social media handles on their profiles and have very attractive photos to gain more attention and followers. Do you have someone in mind that fits this criteria?
4. The friend-zoners
Yeap, there are people who actually get on dating apps for fun and to make friends. They only use pick-up lines and flirt with you for fun. Thus, do not expect too much and put high hopes on them for any romantic relationships because you will probably get friend-zoned anyway. But hey, if you're looking for friends as well then great!
5. The stalkers
They know where you are. They know where you live. They know the minute you go online and offline. Yes, they are pretty much obsessed with you and your presence. Unwanted attention is definitely not something most people would like. Be sure to take care of your own privacy and report anytime you feel violated and harassed. Protect yourselves!
6. The meme lords
This is our favourite type of people on this list. Who doesn't like memes? The love for memes should be one of those mutual things that brings people together. Some people get on dating apps to look for meme partners, and they would probably prefer your memes to your selfies. Plus, it's a great conversation starter!
7. The one-word chatters
Sometimes it is hard to find a fun person to talk to on an online dating app. It is even harder to find someone you click with who shares similar interests with you. So it doesn't help when you get one-word replies.
We all understand that you may feel shy or awkward at times especially when you're new to dating apps. But how are we supposed to reply to a "haha" or an "ok"?
8. The advice-seekers
Every now and then, you might bump into the advice-seekers on dating apps. They tend to use the platform for free therapy. Some even ask for academic advice! You may even come across mathematic questions or questions on coding. Basically they view you as the Dr. Phil of the dating app.
We're not going lie, you might rethink what you're actually doing there.
9. The fur-parent
We all love our furbabies. But these people talk about their pets all the time, and would usually send you pictures of their pets. Puppies, kittens, fish, hamster, tortoise… But who doesn't love a pet lover right? They are always so full of love.
10. And finally… your one, true love!
Isn't it magical if you are able to find your true love through an online dating app?
Well, most people get on dating apps to see if they're destined to meet THE ONE online. So, of course, we had to include it in our list. There are many success stories from dating apps where people find their significant others and have a blissful relationship, marriage and life ahead.
So if you are currently using dating apps to search for your true love in life, don't give up and we hope you succeed one day. *fingers crossed*
What are some of your most unique encounters in a dating app? Tell us in the comments below!
Also Read: Sugar Dating App Sees Increase in Traffic After MCO, Malaysia Highest Among 5 Countries