Woman Quarantined in PJ 5-Star Hotel: "My Room is Like a Prison Without Keycards"
We all know that anyone entering the country starting on 3rd April will be immediately quarantined for 14 days. The quarantine centres range from converted institutes to 5-star hotels! Naturally, all of us believe that staying at a 5-star hotel will be nice during this MCO.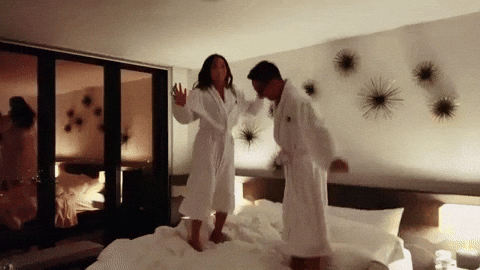 According to Free Malaysia Today, a 36-year-old IT consultant in UK, Alice says that it is actually the opposite. Alice arrived in KLIA on Sunday (5th April) morning. When she arrived, she was immediately sprayed with disinfectants and was then interviewed by health officers.
After that, a bus from the Prison department came to the airport to pick her and 25 other passengers to a 5-star hotel in Petaling Jaya to be quarantined. They were then assigned their own rooms in said hotel.
Alice told FMT on the phone that her 291 sq ft room was more like "a prison without keycards".
"I wish they would let us go for walks down the corridor from time to time, just so we could get some exercise."
It has been revealed that the quarantined are not allowed to leave their rooms and there will be no room service as well. Food is left outside the doors but the National Disaster Management Agency allows them to order food outside of regular mealtimes.
Regarding the food, Alice says it is unappetising with limp vegetables and diced fruit out of tins. They have all been given seven small bottles of water and have been told that it will be replenished in a week. Alice says,
"The room is not big and you can't walk much. I can't even order room service, and I am severely jet-lagged. It's day three and I'm barely surviving.

With just five channels on TV, most of them news channels going on and on about the coronavirus, I think I'm becoming depressed."
Alice revealed the main reason she came back to Malaysia is that she had no relatives there and her father was worried about her well-being because of the rising number of Covid-19 cases there. She also wanted to be with her 71-year-old father.
The government has said that they will only be covering RM150 of the food and accommodation costs per individual per day.
For the rest of us at home, let's all continue to stay home, stay clean and stay safe!
Also read: Malaysian University Student Complains About Quality of Free Food Given, Netizens Outraged