Video: 2 Thugs Rob A Helpless Old Auntie In Her Klang Home Right In Front of Guard House
Home is where the heart is. Which is why for most of us, home is where we feel the safest. It's where we leave our worries at the door and are able to unwind. It's not surprising in that case, how most people tend to make an effort to look for safe neighbourhoods to live in, especially ones that are gated and guarded. Got guard, must be safe lah.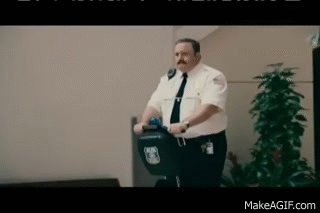 But don't be so sure of that, because this Facebook post might just change your whole perception on having guard houses.
In security camera footage obtained from what is allegedly a house located in Taman Klang Jaya, we see an elderly lady driving up her car to park inside the porch of her home. Her automatic gate opens to give way for her, and she brings her car to a stop in the shade of her home.
Before the automatic gates could properly close shut behind her, however, a car that had driven past her house suddenly gostan back and parks right in front of the gate. In a blink of an eye, a man steps out of the car and manages to dart into the porch.
Yanking the old woman's car door open, he then holds her against her will and gets her to open her automatic gate to allow his accomplice to enter the home and open the door leading into her home.
Once the door is open, the man then appears to hold something against the old woman's back and pushes her towards her home. From what we can see in the CCTV footage, the poor old woman looks completely terrified and is helpless to fight back!
She even needs to use a tongkak to walk! How to run away?
What happened to the old lady remains unknown at this point, as the video doesn't show much after the gates of her house are closed. The big question is, what were the guards doing the whole time when they were within visible distance?!
We sincerely hope and pray that nothing happened to the poor old woman, and also hope that the authorities will be able to find the men who did this to her and bring them to justice.
Also read: Brutal Robber Snatches Phone From 15yo Cheras Girl and Hits Her Head Multiple Times