UTAR Girls Warn Students After Man Creeps Into Condo Building And Molests Them
Two young Tunku Abdul Rahman University students recently went live on Facebook to share the harrowing incident of where they were sexually attacked. The ladies are known as Cristal Chua (a.k.a Yahya) and Tammy Ong, both in their 20's and are still studying in UTAR at the Sungai Long campus.
Bravely, they recounted their experience to serve as a reminder for women to be more careful when going around.
Apparently, they were walking back to Yahya's rented condominium. As they entered the lobby, a man had stopped the secured door from closing and slipped in behind them.
Tammy says,
"When you enter the condo, you have to key in the password. So, Yahya keyed in the password and we entered. Then, I noticed a man blocking the door from closing and came inside. But we didn't think much of it."
Yahya then explains that they were not more aware in that situation because the man acted calm and it gave the impression that he stayed there.
"Usually, if there are people entering (the lobby), then residents who are also entering will just follow suit as they don't have to key in the password again to enter the lobby. Which is why we never thought of it as anything weird. Who knew something like this would happen."
When the man and the two poor ladies were in the lobby, he suddenly grabbed Yahya's butt. Initially Yahya thought it was just Tammy playing around as she was standing right behind her.
However, when she turned around, to her horror she saw a man staring right back at her with a straight face.
"I thought it was Tammy at first. I was shocked to see a man behind me. He then turned towards Tammy and tried to molest her but she shouted."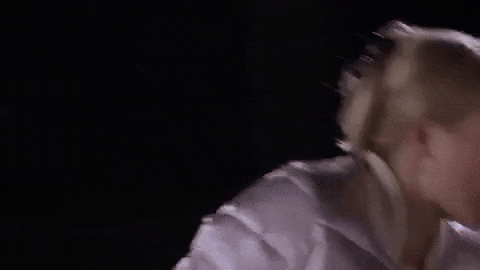 Luckily, when Tammy let out the loud scream, the pervert got scared and fled the scene. Yahya immediately took out her phone to get a video of the man while Tammy tried to give chase.
They also advised ladies to try and get pictures or videos for evidence. Yahya later uploaded a 16-second video clip she recorded of the man fleeing the scene.
[arve url="https://worldofbuzz.com/wp-content/uploads/2016/11/video.mp4″ maxwidth="400″]
Although initially the two ladies did not want to report this incident to the police, netizens urged them to do so. Heeding the advice of others, they went to the nearest police station to file a report.
Both the ladies urged women to always be careful and to get help or do something to stop the situation from getting worse.
"Be really careful when you're walking back to your house. Be more alert of your surroundings to prevent bad things from happening. If there is anyone suspicious around you, tell the security guard. Also, please shout to get attention if the situation turns ugly."