UMNO Sacks Party Veterans for Speaking Up Against Own Party and Campaigning for Opposition
Both the memberships of former party veterans and ministers Tun Daim Zainuddin and Tan Sri Rafidah Aziz have been revoked for colluding with the opposition. Tan Sri Dr Rais Yatim is currently under investigation.
According to MalaysiaKini, Umno secretary-general Tengku Adnan Tengku Mansor had confirmed that he issued the directive to terminate all three from the party yesterday. However it seems that the party has made a U-turn on its decision to terminate the membership of Rais Yatim, saying he is still under investigation.
The trio were openly critical of caretaker prime minister Najib Abdul Razak and his BN-led administration, while both Rafidah and Daim have been campaigning for the opposition Pakatan Harapan and its chairperson Dr Mahathir Mohamad. Both have even appeared at a Harapan mega ceramah in Malacca.
Tengku Adnan stressed that the termination letters were signed after he got a clear picture of the situation, adding he did not listen to "hearsay," and that it was in accordance to the party's constitution.
"They have been with the party a long time. What saddens me is when they were with us, we supported them. Didn't they have problems before? They all had issues," Tengku Adnan said to reporters.

Source: MalaysiaKini
He added it appeared as though these veterans could no longer see if there was a better person beyond Dr Mahathir.
He also speculated that Rafidah, Daim and Rais wanted their memberships terminated, so that they could then say the party was not needed.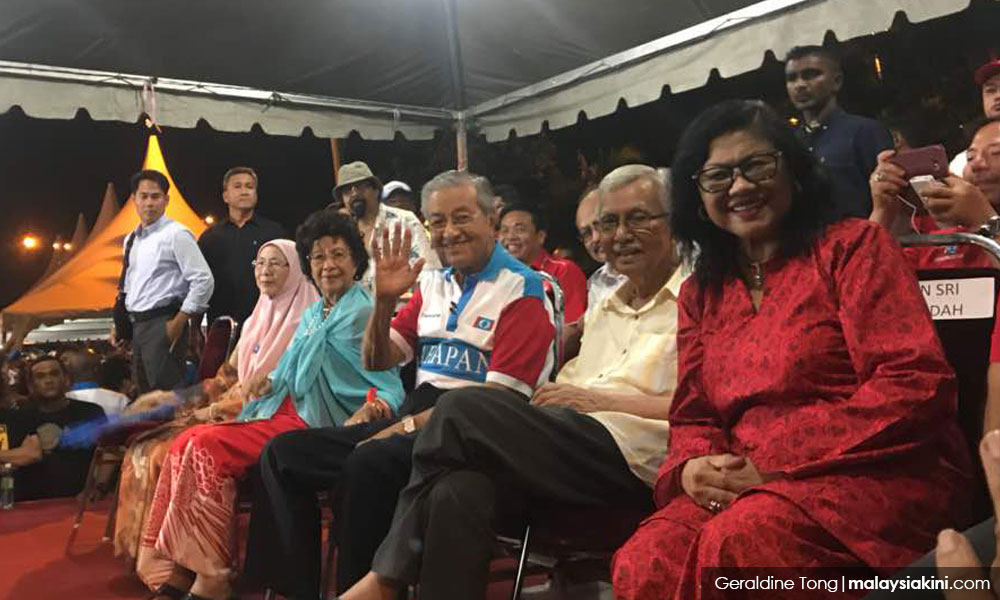 Source: MalaysiaKini
The three were cabinet ministers during Mahathir's era, with Rafidah serving as international trade and industry minister and Daim as finance minister while Rais held several portfolios throughout his career, including culture, arts and heritage minister, information minister and minister in the Prime Minister's Department.
It's true what they say about politics: There aren't any permanent friends or permanent enemies. Only permanent interests.
Also Read: Sekinchan Man Wins RM25,000 From BN Reminded to Vote for Them in GE14